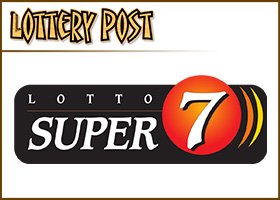 Man pays off woman to resolve civil lawsuit
Ludmila Konickova hadn't known him long. They'd met 18 weeks earlier through an Internet dating service, but she claims it was a trusting and "committed relationship."
She also claims she gave her 52-year-old boyfriend, Kenneth Garbe, $20 to buy a lottery ticket for the June 2 Super 7 draw, saying she took it on faith he would pass on any winnings.
The ticket was a $12.4 million winner.
But Garbe tells a different story about the ticket, saying she has no claim to the money. And he also claims he since found out she was having sex with an 82-year-old man while they were dating — an allegation she denies.
Now, the once-happy couple, who split five months ago, have settled a legal dispute over the lottery winnings, cutting short what could have been a bitter and messy legal battle involving love and money.
The spat is outlined in court documents filed in B.C. Supreme Court in Vancouver, where Konickova claimed half of the prize.
The case was settled this week, according to Vancouver lawyer John Logan, acting for Garbe, a former Vancouver school board employee.
The story has an interesting beginning. When Garbe checked his winning lottery ticket last June, he thought the winning sum was $12,000. When he went to claim it, he was shocked to learn his winning sum included three more zeroes. A lottery official had to give Garbe a magnifying glass so he could see for himself.
He and Konickova posed for the winning photograph, in which Garbe was in a wheelchair, recovering from knee surgery.
Days later, Garbe dumped Konickova, who then filed a civil lawsuit, claiming she gave Garbe the money that purchased the winning ticket.
In her legal action, Konickova said she should have received at least $6 million, but since Garbe breached his unwritten contract to share the winnings, she should be entitled to the entire $12.4 million, plus interest.
"I am afraid, with respect, that I disagree with that conclusion," B.C. Supreme Court Justice Eric Rice said in an interim ruling earlier this month.
"The evidence of Ms. Konickova potentially supports an entitlement to half of the prize or $6 million plus interest," said the judge, who decided to freeze only half the lottery winnings until the court could resolve the matter.
In evidence filed in court, Garbe denied that Konickova gave him any money to purchase a ticket. He said she never asked him to purchase a ticket for her or for himself. There were no independent witnesses to corroborate either version. But Garbe produced evidence from Konickova's ex-husband, a Mr. Konicek, who recalled his ex-wife initially told him that Garbe had won the lottery. He said she made no mention at that time of Konickova giving Garbe $20 to buy the ticket.
The ex-husband recalled Konickova saying she hoped Garbe would give her enough to pay off the mortgage on her home. The court was told that Konickova lives in North Vancouver.
The defense also spoke to an 82-year-old man who said he had sex with Konickova during the 18-week period she claimed she was in a "committed relationship" with Garbe, whom Konickova met last Feb. 8 through an Internet dating service.
The retired businessman recalled their most recent encounters were within a month or two after last April 11, when he had cancer surgery. The man suggested he didn't want Konickova to be painted as a "floozy."
Garbe's side also contacted another man who said he was also having sex with Konickova during the period she was dating Garbe. He recalled Konickova telling him last June that Garbe had won the lottery.
Garbe's lawyer argued that Konickova failed to make full and frank disclosure that she had a relationship with two other men while she was supposedly in a committed relationship with Garbe.
Konickova, however, denied she was having sex with two other men while she was in a relationship with Garbe.
Garbe's lawyer also pointed out that when Garbe and Konickova went to claim the lottery win, she said nothing to lottery officials about her claim or about providing the money to buy the ticket. He suggested those were telling omissions.
But in the end, the court didn't have to decide the case. Neither Konickova nor her lawyer would discuss Tuesday how much Konickova was paid to settle the civil lawsuit.
"We're not discussing the case," said Konickova's lawyer, John Mendes.
Logan, Garbe's lawyer, said his client was difficult to reach but he had passed along a message that The Vancouver Sun was trying to reach him. The court was told that Garbe had only spent about $400,000 of his winnings on family members and himself. Last June, the lucky man told lottery officials that he planned to buy his son a new truck, retire from his school board job, buy a new house and do some traveling.