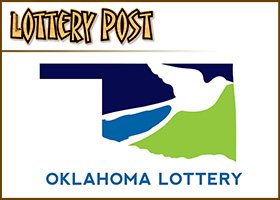 The Oklahoma Lottery Saturday held the drawing for its new raffle-style game, which, judging by the title, will happen once a year.
This limited-time-only game features a top prize of $250,000 and several smaller prizes, including two second-tier prizes of $50,000 and 300 third-tier prizes of $500.
The full list of prize-winning numbers is available at:
https://www.lotterypost.com/specialresults/ok-lottery-raffle-2007.asp
Only 200,000 $5 tickets were available for purchase.
With every ticket purchased, players also received a mail-in entry for a chance to win a 2006 Oklahoma Lottery custom-painted "Victory Vegas Jackpot Motorcycle".
"We are very excited about the launch of the raffle; it's our way of thanking our players for a great first year," said Beverly Hughes, Director of Sales and Marketing for the Oklahoma Lottery Commission. "We wanted to give them an opportunity to win something unique and Victory more than delivered on that."
The Oklahoma Lottery worked with Victory Motorcycles to create the Oklahoma Lottery Bike. The 2006 Victory Vegas Jackpot is custom-painted in the distinctive Oklahoma Lottery green and features the Lottery logo on the gas tank.
The First Anniversary Raffle drawing was held live at the International Finals Rodeo in Oklahoma City on Saturday. It was the second drawing held live at the IFR. In 2006, the first Powerball drawing with Oklahoma as a member was held there.