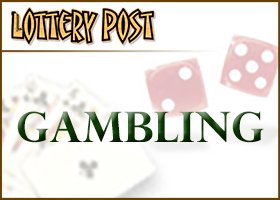 Indianapolis Metro Police officers cited Indiana State Trooper Kyle Freeman during a gambling raid Tuesday. They also arrested three men, including the poker club's promoter, Ryan Row.
"I have been informed that I am not supposed to speak with you," said Row to Eyewitness News.
The raid happened Tuesday night in the Pendleton Trade Center. Officers confiscated several boxes of poker chips and thousands of dollars in cash.
In all, officers issued summons to 60 people.
Now the seven-year police veteran must answer to a gambling charge as well as an internal investigation.
"This state police officer will be subject to an internal affairs investigation as one of our officers would be," said Sgt. Matthew Mount of IMPD.
Just last week Freeman stood with Marion County Prosecutor Carl Brizzi at a news conference. Brizzi dedicated a K-9 to Freeman named after fallen Trooper Gary Dudley, who was killed in a freak biking accident.
Eric Mager, who owns Home Digital Works next door near the raid location, says sometimes there were no parking spots.
"The times that that happened when I came by, I went home. I didn't want to walk ten minutes to get to my own office," Mager said.
The doors are now locked to the illegal gambling establishment. A sign on the door tells people on the inside not to open the door to non-members, but instead call a security guard.
Right now nobody is more relieved about the raid than its neighbor.
"You never know who is showing up and wonder if it breeds other problems," said Mager.
Also arrested were Donald Kincaid, 65, who was charged with carrying a handgun without a license and illegal gambling and Richard Harvey, 28, charged with unlawful gambling and outstanding civil contempt.
Although the night ended with 60 people facing gambling charges, it's just the beginning of more trouble for one law enforcement officer.