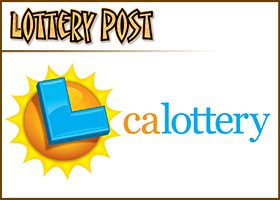 Perhaps you're not quite as unlucky in the lottery as you thought.
That scratcher ticket you tossed? Well, it just might have been a winner — with the cash prize going to none other than the store owner or clerk you passed it off to as garbage.
Ten retailers and clerks are accused of trying to cash in customers' winning lottery tickets at three locations in San Jose, two in Milpitas and one in Santa Clara. Nine people were arrested Tuesday on suspicion of felony grand theft of lottery tickets with one warrant pending.
As part of a statewide sting to crack down on unscrupulous clerks and store owners, undercover California Lottery investigators went to several retailers in Santa Clara County in December and handed the clerks a decoy winning $1,000 scratcher, asking if they had won. At five of the stores, the clerks told the investigators that the ticket was not a winner and then went on to file a claim with the California Lottery as if the winning ticket was theirs.
The owners and clerks that were arrested face fines and possibly prison time, if convicted. In those instances in which the suspects also were the owners, the California Lottery terminated its contract with the retailer.
"We want to send a message to anyone else that this type of behavior is not to be tolerated and we're coming after you," said Alex Traverso, spokesman for the California Lottery.
California Lottery officials began the stings about 15 months ago across the state, which has more than 20,000 authorized retailers.
"We wanted to make a more concerted effort to protect the integrity of our business and to make sure our customers are being treated fairly," Traverso said. He did not know how many stores investigators visited in Santa Clara County, but said it was more than the five where violations were found.
Traverso urged customers who play the lottery to always sign the back of the ticket so that no one else can pass it off as their own.
Stores where arrests were made:
Jerry's Market, 1491 S. Main St. in Milpitas. Owner Aslam Hussain Ali was arrested. A warrant is pending for his daughter, clerk Tanya Aslam Hussain. His lottery contract was terminated.
Mercado y Carniceria Moreno, 1075 Tully Road, San Jose. Clerk Miguel Angel Teran and his son, Renato Moreno Teran were both arrested. No charges have been filed against the owner at this time, but the contract was terminated due to sufficient cause.
4th Street Bowl, 1441 N. Fourth St., San Jose. Clerk Nick Garcia Jr and Monique Duran were both arrested. Contract not terminated.
Guru's, 404 N. 13th St., San Jose. Owner Harduman Singh Sanghera and clerk Joginder Singh Chahal were both arrested. Lottery contracts at seven locations owned by Sanghera were terminated.
Santa Clara County sheriffs and the Department of Alcoholic Beverage Control made the arrests, which were all in Santa Clara County.
Each of the crimes amounts to grand theft. All the suspects were accused of cheating Lottery customers.
"While these crimes involve only a small number of our more than 20,000 authorized retailers, we demand that all our retailers be fair and honest," California Lottery director Joan Borucki said. "The Lottery will not tolerate those who deceive our players and compromise the integrity of Lottery games."
In the Santa Clara County operation, undercover investigators posing as customers handed clerks decoy winning tickets and asked if they had won.
In some instances, the clerks told the investigators that their ticket was not a winner. The suspects then went on to file a claim with the Lottery as if the winning tickets were theirs.
Lottery officials said the organization has one of the largest forces of sworn peace officers of any Lottery in the nation.
More than 95 cents of every Lottery dollar is returned to the community in the form of contributions to education, prizes and retail commissions, according to officials.
Since its inception in 1985, the Lottery has contributed nearly $21 billion to California schools out of total sales of more than $56 billion.