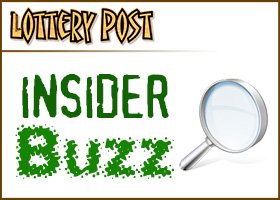 If running a state lottery is a risky business, you could say that Rebecca Paul Hargrove has hit the jackpot.
The onetime community affairs director of WICS-TV in Springfield, Hargrove — then known as Rebecca Paul — was named to head the Illinois State Lottery in 1985 by Gov. James Thompson.
She went on to be named the first director of Florida's lottery in 1987. Her lottery start-up experience led her to head Georgia's new games in 1993, and in 2003, she was named president and CEO of the new Tennessee Education Lottery Corporation, which began sales in January 2004.
"It's just something that there aren't a lot of people who know how to do," she said recently about getting a lottery off the ground. "Because I've done it so many times and know how to do it, I do it quickly and well, and get it started with a good foundation, and off you go."
When she left Illinois in 1987, Hargrove's salary was $62,000. In Tennessee, lottery sales representatives get commissions and incentives based on the lottery's performance. In the 12 months ending Jan. 20, the Tennessee lottery did $1 billion in sales.
Hargrove's base pay is $350,000, but bonuses have increased that to $600,000 or $700,000 a year, she said.
"That's not bad," she agreed. "I'm happy."
Hargrove, 58, an Indianapolis native, was Miss Indiana in 1972 and was fourth runner-up in the 1973 Miss America contest. Her late husband, Terry Paul, was executive vice president of the Springfield-based Home Builders Association of Illinois - a job he took in 1977 after running a similar group in Indianapolis. He died in 1999 after an illness.
"He was a wonderful man," Hargrove said. "I'm just fortunate to have found a second love of my life. Most women don't get one. I got two."
Her second husband, Jere Hargrove, was a member of the Illinois House but didn't run for re-election and left the House on Nov. 7. On Nov. 8, Gov. Phil Bredesen married them in the governor's office.
Given her new family, Hargrove now believes she'll be a "Tennessean forever." She also still has a home in Florida.
But her days on WICS seem to have stuck with people.
"I was at a restaurant in Atlanta when I still lived there, and one of the waiters came and goes, 'I know you. I used to watch you on Channel 20,'" she said.
"What really gets me is (when) somebody goes, 'Oh, I watched you when I was a kid.'"
"Thanks," she said with a laugh.

BACKGROUND: Miss Indiana in 1972.
AGE: 58
THEN: Community affairs director of WICS-TV, state chairwoman of the Republican Party of Illinois and director of the Illinois State Lottery.
NOW: President and CEO of the Tennessee Lottery Corporation.
HEADLINER: Her job pays $350,000 plus bonuses, bringing her annual take from $600,000 to $700,000.
QUOTE: "I loved Springfield. Springfield was certainly where my late husband's career was. ... I miss a lot of people there, and someday I'll have to come back and just go visit folks."