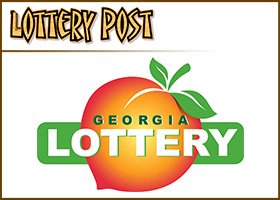 Grady Strickland of Avera, Georgia, played the Georgia Lottery instant game 4's Galore and won a $44,000 top prize. He scratched the lucky ticket at a stop sign.
"I said, 'I think I just won $44,000, and my wife snatched the ticket out of my hand,' " Strickland recalls. "She started crying and jumping up and down in the seat."
According to Strickland, 30, he immediately pulled over.
"I was just sitting there staring at the ticket," he said. "I was speechless. I couldn't believe it."
Blocker's Speedy, located at 120 Highway 1 Bypass in Louisville, sold the lucky ticket.
Strickland is employed by an agricultural company. He and his wife, Carla Lewis, have three sons.
The family will use some of their prize to pay bills and make a down payment on a new home. They also celebrated their lottery win with a weekend getaway.
"We took a trip down to Savannah and Jekyll Island," Strickland shared.
Is checking your ticket in the car lucky?
A Savannah delivery truck driver also found out his good fortune while seated in his vehicle.
Parker's #0026, located at 11416 Ford Ave. in Richmond Hill, sold the lucky winning ticket.
Antwan Lee scratched his Georgia Lottery instant game 4's Galore ticket in the store's parking lot and couldn't believe what he saw: a $44,000 top prize.
"I had to look at it a long time," Lee explained. "After showing it to a few people, I finally believed it. I started yelling 'yes' over and over again."
Lee, 27, is the proud father of one daughter.
"I'm going to use my winnings to pay bills, and after that we'll see," he said.
Since its first year, the Georgia Lottery Corporation has returned over $9 billion to the state of Georgia for education. All Georgia Lottery profits go to pay for specific educational programs including Georgia's HOPE Scholarship Program and Georgia's Prekindergarten Program. More than 1 million students have received HOPE, and more than 790,000 4-year-olds have attended the statewide, voluntary prekindergarten program.