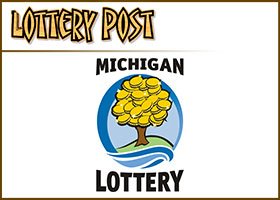 The winning numbers were selected Monday for the Michigan Lottery's most expensive game.
The winning numbers are available right now at:
https://www.lotterypost.com/specialresults/mi-lottery-raffle-2007-06-18.asp
The lottery's Super Raffle game included 250,000 tickets sold at $50 each, with two top prizes of $2 million each.
The top prize-winning numbers were 175038, a ticket sold in Livonia, and 215994, a ticket sold in Sylvan Lake.
Twenty-five ticket holders will get $100,000 each, and 4,500 ticket holders will win $500 each.
This was the first Super Raffle drawing held, and the third raffle drawing overall held in Michigan. The previous two raffles were both called 'Millionaire Raffle', and they were drawn in April and January of this year.