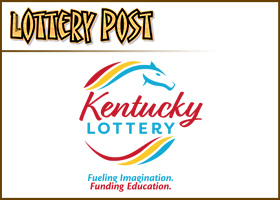 The Kentucky Lottery Corp. had a record $744 million in revenues, or total ticket sales, in the fiscal year ending June 30, according to year-end figures.
The brisk sale of tickets for interactive, scratch-off games offset a decline in tickets sold for online, or computerized, games, including Powerball, Pick 3 and Pick 4.
Those sales suffered, in part, because there was only one large Powerball jackpot, which was hit at $254 million last January. Some tickets for the interactive games sell for up to $20 and return more than 70 percent of sales in prize money to players.
It was the eighth time in the past nine years that total ticket sales have increased over the previous year.
The newly released 2007 fiscal sales were up a fraction over the previous record of $742 million set a year ago, said lottery President and CEO Arch Gleason.
"We are healthy, but the challenges are great," Gleason said in an interview.
Although no studies have been done, Gleason said he suspects the high price of gasoline has cut into players' disposable income and almost certainly reduced ticket sales. He said about 75 percent of all lottery tickets in Kentucky are sold at locations that also sell gasoline.
The lottery might never regain business it lost in recent years to Indiana casinos, Gleason said. He estimates that the riverboat gambling meccas are paring Kentucky lottery revenues by at least 5 to 10 percent a year.
Gleason said he doesn't see any major changes in the near future for the lottery. He said, for instance, that a majority of the state legislators have traditionally opposed allowing keno or similar casino-style games that could prove lucrative.
The key to maintaining revenues, Gleason said, is to offer games that players enjoy.
"Players always have opportunities to spend money on other forms of entertainment," he said. "We have to work very hard at having good products, with an entertainment feature to them that keeps the players interested."
The lottery paid the state a dividend - the lottery profits paid in monthly installments - of $196 million in the recently ended fiscal year. That was down from the record dividend of $204 million the state treasury received in fiscal 2006.
Gleason said the return to the state declined slightly because the lottery increased prize payouts for scratch-off games in attempt to sell more tickets. The sales results for the scratch-off games indicate that the higher prizes did draw significantly more play.
Lottery proceeds to the state go toward education programs, including early childhood and adult literacy programs and for college scholarships, based on both need and on merit.
State Sen. Tim Shaughnessy, D-Louisville, who sponsored the legislation in 1998 directing all lottery profits to educational programs, said he believes the current lottery staff "has been good stewards."
He said the lottery hit a glitch recently when it delayed the announced July 7 drawing of a raffle-style game because it hadn't sold enough tickets. That drawing is now set for Aug. 13.
Nevertheless, Shaughnessy said, "on the whole, the (lottery staff) is doing a solid job."
The fiscal 2007 sale of scratch-off tickets rose to $439 million, or 8.6 percent more than the previous year.
Gleason said sales for the so-called instant games have risen for eight straight years. The lottery usually has 75 or more instant games on the market over the course of a year, each with an average shelf life of about four months, he said.
The online game sales were down, almost entirely because of lower Powerball sales. Sales for Powerball, a game played in about half of the United States, dropped $24 million compared with the year before, when the game had two jackpots of more than $300 million.
Also in fiscal 2007, the lottery cut expenses by $2.3 million, mainly because of renegotiated contracts with GTECH, the lottery's online vendor, and with BellSouth, which provides computer hookups and other communications services, said lottery spokesman Chip Polston.
Lottery retailers, about 3,000 across the state, were paid a record $47 million in commissions and incentives in fiscal 2007.