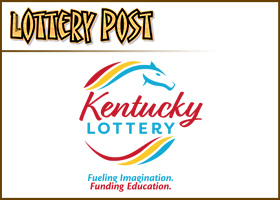 The Kentucky Lottery brought in record revenues despite a souring economy, an audit released Wednesday showed.
The audit of the Kentucky Lottery showed that the lottery brought in $778.2 million — up about 4.6 percent from the previous year — but its profits were down about 2.7 percent.
That's because the lottery increased its prize payouts to players and paid higher retailer commissions. But the amount of money the lottery paid to state scholarship programs, including the Kentucky Educational Excellence Scholarship or KEES, decreased by about $4 million from $196.3 million in 2007 to $192.1 million in 2008, the audit found.
The audit, done by an independent firm under contract with Kentucky State Auditor Crit Luallen, was for the fiscal year that began ended June 30, 2008.
Chip Polston, vice president of communications for the Kentucky Lottery, said the lottery had record revenues — mainly from an increase in its scratch-off ticket sales — but also cut its expenses this year. Scratch-off ticket sales increased by $31.3 million, the ninth consecutive year for an increase.
"This is the first year that our operating revenues have been below 5 percent," Polston said, pointing out that operating costs were about 4.8 percent.
The lottery cut costs this year by renegotiating some key contracts, including its telecommunications contract, Polston said.
But others have criticized the lottery in the past for paying too much to winners and not enough to the state's scholarship programs.
The lottery must contribute 28 percent of its profits into the program. By increasing the payouts, it decreases its contribution to the scholarship program.
The total amount it spent on prizes was $502 million in fiscal year 2008, an increase of about 7 percent over the previous year's payouts of $465.2 million
But Polston said that many of the payouts are not determined by Kentucky Lottery staff. People were also very lucky this year, Polston said.
"Lottery players are a superstitious lot," Polston said. Many play the same numbers week after week.
"A lot of players were pretty darn lucky in fiscal year 2008, which is great for players but ate into our gross profit," Polston said.
According to the Kentucky Lottery Web site, more than 39 million people have played the lottery so far this year.
Polston said that although some might criticize frequent payouts, they work.
"When you start to reduce the amount of money that you pay out to players, your sales drop dramatically," Polston said.
The Texas legislature put a cap on the amount of money the lottery could pay out in winnings several years ago. The lottery lost close to a billion dollars, Polston said.