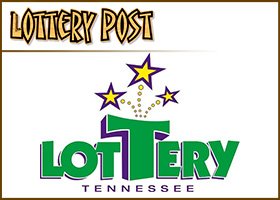 Lottery Post Exclusive
By Todd Northrop
In early August, when Tennessee Lottery players began seeing the effects of the state's new computerized drawing system, and didn't like what they saw, the lottery's spokeswoman responded with reassuring words.
Now she is forced to eat those words.
"The security and integrity of our games is of utmost importance," said Kym Gerlock, a spokeswoman for the Lottery. "There's no reason to doubt these drawings or question the integrity of how we do the drawings."
Frank Harrell, chairman of the biostatistics department at Vanderbilt University, added that computers could even be more effective in generating random numbers than lottery balls.
"The chance of a glitch is so nil," Harrell said.
But seasoned lottery players from the community web site Lottery Post (www.lotterypost.com), which is visited from lottery players from around the world, had heard that song and dance before.
According to lottery players on the web site, problems, bugs, glitches, and suspicions have gone hand-in-hand with computerized drawings ever since they came into being.
Instead of "Random Number Generator," RNG should actually stand for "Really Not a Game," according to jarasan, a Lottery Post member for over a year.
"RNG = Really No Good," added DoubleDown, a member since 2003.
In mid-August eagle-eyed Lottery Post members began seeing a problem with the drawings — namely, no doubles, triples, or quads were being drawn.
On August 11, Lottery Post member ToadSchmode announced the problem on the forums.
"Since Tenn went "RNG" (2 weeks ago) there has been "NO DOUBLES" drawn in any of the Pick 3 or pick 4 draws," ToadSchmode wrote. "This is random???? It's very rare for a pick 4 game to go even 5 days without a double in it. Wonder how long it'll take'em to realize it?"
The answer to his last question is "10 days."
On August 21, after receiving numerous complaints from Lottery Post members, and after replying with form letters saying that the lottery was running successful tests that generated doubles, the Tennessee Lottery finally admitted their drawing software had a fatal glitch.
The lottery blamed the error on "an outside, third-party contractor."
The Tennessee Lottery did not explain — and to this date has not explained — how they could have claimed that their employees ran successful tests, even though the drawing software itself was flawed to the extent that it would never generate doubles.
"We hope players will accept and embrace the new technology," Gerlock had stated four days before the glitch was initially discovered by Lottery Post members. "What people really want are winning numbers."
It turns out what people really want are real lottery drawings, with real drawing equipment.