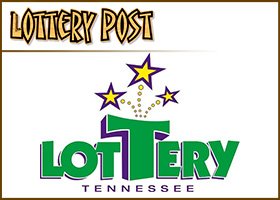 There is new discussion in the Tennessee Legislature about the possibility of the state lottery going back to using ping-pong balls to select the Cash 3 and Cash 4 winners.
In 2007, a computer programming error prevented anyone who played repeated digits, such as two fives in a row, from winning.
The error was discovered Aug. 20 when lottery officials contacted the system designer, Smartplay, about their concerns.
The lottery is asking Smartplay, and the company that certified the system, Gaming Laboratories, to pay nearly $1.5 million in damages.
House Minority Leader Jason Mumpower said the glitches caused players to lose confidence in the lottery, and he thinks the way to restore trust is to ditch the computers and go back to picking balls that have numbers on them.
"In my 12 years of service in the House of Representatives, the only other issue I've heard this much about is a state income tax," said Mumpower.
An audit that was released by the state on March 18 said the 2007 computer error was preventable and the lottery wasn't prepared to catch such a mistake.
Mumpower said the audit only reinforces that a change is needed.
"Over two million tickets were sold that were worthless, but only 700,000 of those were able to be refunded because people had thrown their tickets away, so we had Tennesseans that lost money," said Mumpower.
Gov. Phil Bredesen said the issue would have to be looked at closely since he did not think lawmakers should overstretch their boundaries.
"I think they should adopt a moderate managerial attitude here and maybe express their concerns, adopt a resolution, but leave it to the lottery board that they created to make these decisions about how to operate the lottery day-to-day," said Bredesen.
Lottery officials said going back to the ping-pong balls has a $5 million price tag. The Tennessee Lottery has only generally described how they came up with that figure, mostly involving television costs.
Tennessee Lottery CEO Rebecca Hargrove did not provide a price tag of conducting ball drawings using alternative broadcast methods, such as Web-based broadcasts. It is widely known that Web-based broadcasts are far less expensive than traditional television, and the number of people with Internet access in the state is likely close to the number of people with televisions.
Lawmakers also discuss changing lotto scholarships
Members of the Senate Education Committee on Wednesday discussed compromise legislation that would phase in a plan to lower the cumulative grade point average needed to maintain a lottery scholarship.
The measure would be part of a bill proposed by Republican Education Chairwoman Jamie Woodson of Knoxville.
Under current rules, a student must be enrolled full time in college, have a GPA of at least 2.75 after their freshman year and a cumulative 3.0 GPA for subsequent years to keep the scholarship.
An education subcommittee had previously proposed lowering the retention GPA to 2.75 through a student's junior year, then bumping it back up to 3.0 the senior year.
But Sen. Joe Haynes was among some on the committee on Wednesday who want the GPA to stay at 2.75.
"I've come to think ... that a 3.0 in high school is really equivalent to a 2.75 at the college level," the Goodlettsville Democrat said. "For that reason, I think we're penalizing our students."
Sen. Bill Ketron, who is an education subcommittee member, says the phase-in proposal is better because of tight budget projections. He said the state has about $23 million in recurring lottery money to work with and permanently reducing the retention GPA would cost roughly $17 million.
"We only have so many dollars," said the Murfreesboro Republican on Wednesday.
The Senate Education Committee is expected to take up Woodson's bill again next week, and Haynes said at that time he will recommend making the 2.75 retention GPA permanent.
Many lawmakers on both sides of the aisle, as well as Gov. Phil Bredesen, believe reducing the GPA would allow more students to keep the scholarships.
But opponents have said dropping it would lower education standards and reflect badly on a state that perennially ranks in the lower percentile when it comes to education.
Figures released earlier this year by the Tennessee Higher Education Commission helped change some minds. THEC reported that 50 percent of students lost their lottery HOPE scholarships after their first year in college and 68 percent by their fourth year.
Even though the subcommittee proposal doesn't include a student's senior year, Ketron believes it would still make a difference.
"Usually by your senior year, you know how to study, you know what you're going to do and where you're going," he said. "And hopefully those courses are a little bit easier than they were your sophomore and junior years."
Later Wednesday, House Education Committee Chairman Les Winningham delayed action on a proposal to keep the retention GPA at 2.75. The Huntsville Democrat said he doesn't like the idea of phasing it in.
"I think we set it at 2.75 and we keep it there," he said.