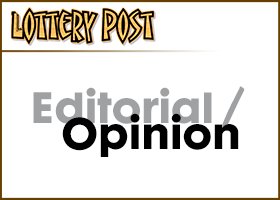 Lottery balls are preferred
The Leaf-Chronicle
Clarksville, Tennessee
Wednesday, January 16, 2008
People do not completely trust computers. They may use them for work and for pleasure, but they don't have absolute confidence in them or in those who program them.
When it comes to the state lottery, confidence was shaken more because of a malfunction regarding the lottery's new random-number-generating computers. For weeks last summer, the Cash 3 and Cash 4 games would not produce repeating digits, such as 1-1-2 or 3-3-3-3, as winners.
The problem later was blamed on a computer coding error. The broader impression this left with Tennesseans is the machines could be programmed to pick — or not pick — certain numbers.
A bipartisan effort is under way in the state Legislature to force the lottery to return to using numbered balls to select winners for the two games. The balls are seen as having more credibility when it comes to random picks.
Gov. Phil Bredesen, who previously supported the move to computer-generated numbers, said he wouldn't stand in the way of a change back.
House Speaker Jimmy Naifeh said during a press conference, "If the balls dropping gives the people a better comfort level that it's being run right, then I think that's where we ought to go." He also said he doesn't understand the lottery's contention that it would cost $5.5 million to return to the balls.
Rebecca Hargrove, the lottery's chief executive officer and president, has said the savings largely come from not paying television stations to broadcast the drawings.
The lottery right now has a $400 million surplus. If it would truly would cost $5.5 million to ensure the integrity of the game, that would be money well spent.
The lottery also could recoup the investment because more people might play the games if they had a higher trust level in them.