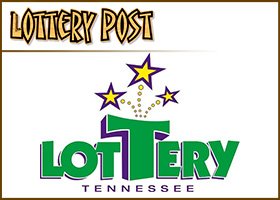 By Todd Northrop
Accounting firm to audit lottery and provide results to committee
Following a disastrous couple of months for Tennessee Lottery, the legislature has decided to convene a meeting of the Oversight Committee and audit the lottery's operations.
Senator Bill Ketron and Representative Ulysses Jones are co-chairs of the committee.
According to a staffer in Senator Ketron's office, the committee has met several times in the past, mainly to discuss issues related to education and scholarships. The committee has not had to deal with managing errors or mishaps, until now.
Many committee members are new to the oversight body, following a shakeup in the legislature last year. The committee consists of 18 members — nine Senators and nine Representatives — and was chartered in the laws that govern the lottery.
The committee in its current configuration has not had any meetings in the last legislative session.
There was one event that committee members were invited to at Tennessee Lottery headquarters in February, but only three committee members attended.
One of the centerpieces of the meeting agenda in November will be the review of an audit that was order this week.
The accounting firm KPMG has been chosen to review the computer glitch that kept certain numbers from being drawn in the Cash 3 and Cash 4 games for more than three weeks.
The Tennessee Lottery is paying KPMG between $80,000 and $95,000 to perform an audit, said Kym Gerlock, lottery spokeswoman.
A software coding error kept duplicate numbers from being drawn in the two games after the lottery switched July 28 from a system where balls pop up with the winning numbers to a system using a computer to generate random numbers. So players who picked numbers like 4-6-6 for Cash 3 or 9-9-7-9 for Cash 4 had no chance of winning.
Gene Osekowsky, an occasional lottery player from Murfreesboro, said the audit was a good idea.
"We probably have mismanaged the program to some extent," he said of the new computerized lottery drawings, adding that he would like to see more consumers involved in lottery oversight.
A business analyst, Osekowsky said companies he worked for, such as General Mills, would test new systems in tandem with the old system for at least six months before switching. In that way, any kinks could be ironed out.
The KPMG audit is expected to be completed by Oct. 29, Gerlock said.
The audit results will be presented to a special legislative lottery oversight committee scheduled to meet sometime in November, said Sen. Jim Kyle, D-Memphis. Kyle said he was concerned because lottery money is used to fund college scholarships and pre-kindergarten programs.
"Those funds are not going to be available if there is not confidence in the lottery," Kyle said.
A poll being conducted at Lottery Post (www.lotterypost.com) shows that 93% of the respondents favor traditional ball drawings over the computerized drawings that the Tennessee Lottery recently put in place.
Many Lottery Post members have called for the Tennessee Lottery to switch back to the ball drawings.
"[The lottery] just switched to computerized drawings, so they would still have all the draw equipment and know-how on staff," explained Todd Northrop, CEO of Lottery Post.
"Unlike other states that would have to invest to switch back to real drawings, it would be simple and low-cost for the Tennessee Lottery," Northrop said. "They should do it immediately, while they still have the opportunity."
Other polls being conducted at the Lottery Post web site show that 73% of respondents would spend less money on lottery tickets if their lottery switched to computerized drawings.
Time will tell if that will happen in Tennessee, but concerned legislators are not taking any chances.
See the actual oversight committee announcement letter here: https://www.lotterypost.com/media/TLC_Announce_Oversight_Nov.pdf (Note: After sending the document, Senator Ketron's office sent a correction, stating that KPMG would be conducting the audit, not Ernst and Young.)