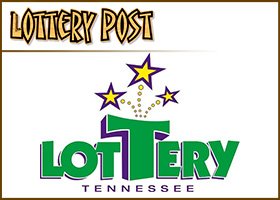 Can it be possible?
It appears that once again the Tennessee Lottery has made a mistake so glaring it requires them to pay out two sets of midday numbers.
The lottery spokepeople must be getting tired of the mistakes too, because they didn't even attempt an explanation this time.
A terse statement on the Tennessee Lottery web site Monday evening reads as follows:
"The official midday Cash 3 and Cash 4 numbers for Sept. 17, 2007 are 133 for Cash 3 and 6121 for Cash 4. Players can claim prizes at any retailer location. The TEL will also pay players who played the following numbers for the Sept. 17 midday draw: 216 for Cash 3 and and 0573 for Cash 4. Players must mail these tickets to the TEL, P.O. Box 280360, Nashville, TN 37228-0360. Please provide a return address and/or claim form. Thank you."
The unprecedented mistakes made in the last month by the Tennessee Lottery started when they suddenly changed over to computerized drawings, blocking lottery players from seeing how the numbers are drawn.
Computerized drawings use a computer program to pick the winning numbers, rather than the traditional lottery balls drawn from a tumbler one at a time.
Some lottery players learned of the switch to computerized drawings when the lottery issued a statement on its web site a couple weeks before the changeover. Other players may have learned about the switch when the drawings ceased to be televised. And many learned of the changeover when stories started appearing in local media about flawed drawings generated by a computer, in which a high percentage of the tickets sold had absolutely no chance of winning.
Tennessee Senator Kyle Friday wrote letters to the state House and Senate Speakers, asking to urgently convene the Tennessee Lottery oversight committee.
When Lottery Post contacted Senator Kyle's office this morning, Mike Krause, Policy Advisor for Senator Kyle, said that he expected a meeting to be arranged soon, but the date is not yet set. The meeting date will be coordinated with the members of committee, who will be coming to Nashville from around the state.
Senator Kyle is asking lottery players who wish to voice their concerns about the Tennessee Lottery to call his office at (615) 741-4167.