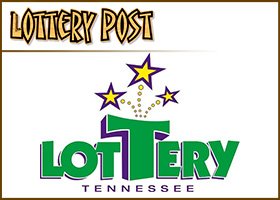 Lottery draws same numbers 3 days in a row; same thing happened last month
When will the Tenn. Lottery dump the computer draws?
Seven was a lucky number for Tennessee lottery players last week. A very, very, very lucky number.
For three consecutive days, the winning ticket in the Cash 3 drawing was some combination of two sevens and a zero. Thursday, the winning Cash 3 number at midday was 0-7-7. Friday, the winning midday number was 7-0-7. And Saturday evening, the winning number was again 0-7-7.
It was the second time in two months that winning lotto number combinations repeated in consecutive games. In March, the Cash 4 drawings paid out for 1-3-7-2, 1-7-2-3, and 2-3-7-1 over the course of two days.
Lottery officials say the equipment has been checked, certified, audited and checked again. The repeating numbers, they say, are a statistical coincidence.
"We're always watching, monitoring and testing. We have found nothing wrong with how the equipment is operating," said lottery spokeswoman Kym Gerlock.
Last year, a software error in the lottery's computer equipment generated winning numbers for several weeks that never had repeated digits. That meant that people who chose numbers with duplicate digits, such as 5-4-5 or 9-9-9-8, had no chance of winning.
That glitch prompted the state to call in an outside computer review and launch its own audit of the Tennessee lottery computers. Gerlock said the equipment has been certified and passed a compliance audit by the outside auditing firm KPMG Canada. The audit also cleared the computers that Tennessee uses in lieu of traditional pingpong-ball lottery machines.
Bruce Cooil, associate professor of management at Vanderbilt's Owen School of Management, studies the probability of rare events.
"In the Cash 3 Lottery, the probability is less than 1 in 10,000 that one would see the same three numbers in various orders for three of the last four winning numbers," he said. He thinks the lottery should check its equipment.
But Rafe Donahue, adjunct associate professor of biostatistics at Vanderbilt, has watched the Tennessee lottery computers in action and said he was impressed by the precautions the system takes to ensure its random drawings are honestly random.
Two bills that would switch the lottery back to using ping-pong balls are pending in the legislature.
Thanks to four4me for the tip.