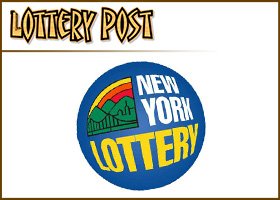 A former Bronx, New York, couple has won the New York Lottery's 6-number Lotto game for the second time in 11 years, twice overcoming odds of more than 22 million to 1.
"It's a great feeling," said Eugene Angelo Sr., 81, after learning that he and his wife Adeline, 74, had the sole $5 million winner i the twice-weekly Lotto game.
In December 1996, the family bought one of four winning jackpot tickets and received the lump-sum payout of $2.5 million after sharing a $10 million jackpot with three others.
"We're a little older, a little wiser, and there are a few more of us when you count the grandkids," said Angelo, a retired construction worker who sold his Bronx home and moved to Mahopac in Putnam County after winning the lottery the first time.
"But we're still the same old people. Still very excited."
Eugene Jr. said his father spends about $42 on lottery tickets each week — and has done so since the state lottery began nearly 30 years ago.
The couple bought their latest ticket at a market in Croton Falls for the Aug. 18 drawing — a month shy of their 50th wedding anniversary on Sept. 28.
The chances of winning once are 22 million to 1 — so the odds of doing it two times are "galactically astronomical," said New York Lottery spokesman John Charlson.
Acting Lottery Director Gardner Gurney said the Angelos are "living proof that lightning, or in this case, random luck, can strike twice."
There have been only two other two-time winners since Lotto began in 1978.
The Angelo sons, Eugene Jr., 48, Steven, 47, and Michael, 42, said they would use their share of the money for home renovations and their kids' college.
By choosing the lump-sum payout of $2.5 million, each of the sons will get about $513,000 before taxes.
Adeline said her and her husband "never even win in Atlantic City or Foxwoods."
But she added that they will keep buying lottery tickets "just for the fun of it."