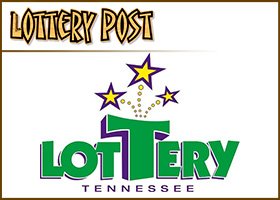 Lottery is committed to accountability
By REBECCA HARGROVE (Tennessee Lottery President and CEO)
and DENNIS BOTTORFF (Chairman of the Board of Directors)
When Tennessee voters called for the creation of a state lottery in November 2002, two things were on most people's minds: Millions in funding for new, specific programs to improve education, and a form of entertainment that would provide cash prizes and other economic benefits to the state.
Nearly five years later, the Tennessee Education Lottery (TEL) has provided just that. More than $919 million has been raised for education programs, over $216.8 million has been paid to Tennessee retailers who offer lottery products, and more than $1.9 billion in prizes has been won by Tennessee players. During the past fiscal year, lottery funds were used to assist nearly 60,000 students at higher education institutions in the state, to fund 290 pre-K classes, and to fund grants to 126 after-school programs.
To continue this success, the Tennessee Lottery remains committed to continuously monitoring every aspect of our games. A recent issue — a human error made by an outside third party discovered in the programming of software inherent to two of our drawing-style games — has raised questions about the integrity of the Tennessee Lottery. While it is impossible to offer an airtight guarantee that nothing will ever go wrong again, we would like to point out the following:
The Tennessee Lottery employs a variety of staff and outside industry experts whose sole purpose is to ensure the integrity of the games. In the case of the error in question, every drawing was being monitored for patterns that might be indicative of possible irregularities. Scrutiny and testing continued until an error was found.
An immediate correction
Once the error was pinpointed, it was immediately corrected by the third-party vendor. The TEL quickly shared details with the media and offered special refunds and additional prizes to our players. We posted refund information on our Web site and at the nearly 4,700 retailer locations that sell our products. Every available staff member has been working to process refunds and ensure a satisfactory customer experience for those impacted by the issue.
We have continued to test the software and other computer equipment related to these drawings and are seeking recertification by a different outside vendor.
As mentioned earlier, the Tennessee Lottery carefully monitors and tests every aspect of our games and will continue to do so. As with this issue, we will act swiftly in the case of any irregularity and share information about the issue appropriately. We will continue to obtain and respond to feedback received from the public via our Player Hotline and e-mail service. We will continue to operate with an open door, and we will continue to be held accountable to our board of directors.
And finally, on behalf of everyone at the Tennessee Lottery, we will remain committed to maximizing dollars for education using sound and responsible management. It always has and always will be the choice of anyone to participate in the Tennessee Lottery and its mission. We deeply regret the recent error and ask for a continuation of the support and belief that has helped contribute more than $919 million to education in Tennessee.