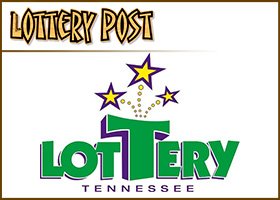 Brentwood lottery player Wil Prude thinks the computers that draw random numbers for the Tennessee Lottery's Cash 3 and Cash 4 games still have not been repaired.
Lottery officials announced Aug. 21 that a "glitch" in the system had been corrected — one that prevented duplicate numbers, such as 1-1-3, from being drawn as winning combinations for the previous three weeks.
But Prude, who plays Cash 3 every day, is among the players whose confidence in the game is now shaken. He says the machines need a thorough going-over by an outside expert.
"That's what needs to be done,'' Prude said. "An independent auditor like Ernst & Young or Deloitte & Touche to come in and look at the system and tell us if we are getting a fair chance of winning.''
Fueling his suspicions, and those of other players now in doubt, is what they view as the Tennessee Lottery's long delay in getting the so-called glitch fixed, and less-than-aggressive action by lottery executives to find out exactly what happened.
The lottery said last week that it is working to find an outside consultant to conduct a probe.
Something was 'funky'
Lottery officials knew as early as Aug. 3 that there was a potential problem, according to a lottery memo reviewed by The Tennessean under the state public records law. They say they acted appropriately when they noticed no duplicate numbers were being drawn.
But two experts in statistics disagree, saying lottery officials should have checked the computer code and procedures immediately when they realized duplicate numbers weren't coming up.
By Aug. 3, the probability that no doubles, triples or quadruples would have been drawn in the two games was about one in a million, said Rafe Donahue, a research associate professor in Vanderbilt University's Department of Biostatistics.
"At that point, you've got to think, 'We've got to dig into this. There is something funky going on,' '' he said.
Players like Prude first sounded the alarm about lottery machines run amok.
Internal lottery documents show that players began complaining about the strange drawing patterns less than a week after the old ball-drop system was replaced with computers that could generate random numbers for the twice-daily drawings.
Lottery officials found the patterns unusual but initially assigned them to chance, an analysis that numbers experts called flawed.
"This is one reason why rigorous probability theory and statistical methodologies were invented: Intuition can mislead us when thinking about chance and probabilities," said Chris Orum, a mathematician at Los Alamos National Laboratory who has worked with the Oregon Lottery.
Coding error blamed
Lottery officials on Aug. 13 did contact Gaming Laboratories Inc., an independent lab that tested the equipment before it was shipped to Tennessee.
But it wasn't until Aug. 20 that the Tennessee Lottery called the vendor, Smartplay International Inc., where a coding error was quickly discovered.
The firm's computer programmers checked the code and found that someone had typed a "u" for "unique," rather than an "r" for "repeatable." This told the computer to crank out only non-duplicating numbers as winning combinations.
Gaming Laboratories did not discover the error because it was hidden among 1,400 lines of computer code in one module of the software, said James Maida, president of the firm. Company programmers had to scan more than 30,000 lines of code to check the entire system, he said.
The method used to test the system is complicated and difficult to explain but resulted in the bad code affecting the live drawings, but not the feature that tests the system, Maida said. That's why lottery officials were not finding any flaws during repeated tests, he said.
Vendor has experience
The glitch might not have happened at all if the lottery had bought the software to pick the random numbers from a different vendor. A Rhode Island firm, Szrek2Solutions, proposed a system costing more than $100,000 less than the one offered by Smartplay.
Lottery officials were not impressed with it, though, saying the network to communicate to television stations was not as secure, and the system not as complete, as the one Smartplay proposed.
Also, the company was younger and didn't have Smartplay's track record of supplying equipment to American lotteries, they said.
"I don't believe they had a system for half of what we wanted,'' lottery director Rebecca Paul Hargrove said.
The procurement method that lottery officials used did not require them to buy the system with the lowest price tag.
Instead, they picked Smartplay, a company that had been in business for more than a decade with lottery contracts across the U.S. and overseas, including random number generators operating in the New Mexico, Arizona, Ohio and Washington lotteries, the company's materials said.
Tennessee Lottery officials were well acquainted with Smartplay executives. The New Jersey firm was founded by former employees of Beitel Lottery Products, a company that had done business with the state of Florida when Hargrove was lottery director there two decades ago.
Smartplay's president, David Michaud, had been Beitel's chief engineer. Smartplay acquired the manufacturing rights to Beitel products in 1997.
"There is no reason at all to believe they are not on the up and up,'' said Wanda Wilson, the Tennessee Lottery's general counsel.
CEO says rigging 'doesn't make any sense'
Since the acknowledgement of the glitch, Hargrove and other lottery executives have downplayed the need for a thorough probe, saying they believe it was the fault of human error, not intentional fraud.
Instead, the chairman of the lottery board's audit committee has been leading that effort, calling for an investigation to include an analysis of the possibility fraud could be involved.
Such an investigation is important to determine how the procedures used to test the system failed to ferret out the coding error and to make sure nothing untoward happened, Vanderbilt's Donahue said. Otherwise, he said, it could happen again if the lottery bought more software from the same company.
"My guess is, this glitch has been resolved in a certain sense, this particular one,'' Donahue said. "But it seems to me that the door is still probably cracked a little bit for some unforeseen glitch to come in in the future.''
Hargrove said fraud was unlikely on anyone's part because a player would have to have bought $1 tickets for all 720 unique combinations of numbers to ensure being a winner in the Cash 3 game - for a payout of just $500. For a $5,000 prize in Cash 4, a player would have had to have bought 5,040 tickets.
"It just doesn't make any sense'' for anyone to rig a game in such a way, Hargrove said.
'Cloud hanging over it'
Donahue agreed malicious intent was unlikely but observed that a player noticing that no duplicate numbers were being drawn could buy tickets for 4,000 different numbers on Cash 4 and have an 80 percent chance of winning the $5,000 prize.
"Although your expectation still is negative, it's not very much negative,'' he said.
Smartplay executives have not responded to Tennessean phone calls but issued a news release last week saying that a coding error was discovered after Tennessee Lottery officials called and that it was immediately corrected.
The Tennessee Lottery had been using Smartplay machines for other games, and they functioned perfectly, Hargrove said.
But Prude and some other players look forward to a thorough review by an outside firm.
Since the glitch presumably was fixed, Prude said, the Cash 3 game has been churning out too many duplicates in winning combinations. There also have been two instances of identical numbers coming out back to back, he said.
That could be a matter of simple chance, however, Donahue said.
"I'm not saying anybody has done anything wrong," said Roger Evans, who lives in Bellevue, "but any time you have got something like this that is government run and involves money, everybody has some kind of suspicion. If this lottery has a cloud hanging over it, a dark cloud, I think it does need to be investigated."