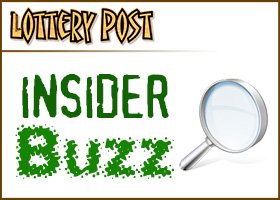 Standing recently in Neyland Stadium with roaring University of Tennessee football fans, Rebecca Paul Hargrove, the highflying impresario of legalized gambling, proudly waved a symbolic check for a billion dollars. The moment, captured on jumbo screens across the stadium, was among the countless plugs for the fund-raising prowess of Tennessee's lottery, which Hargrove started four years ago.
As lottery executives go, few can claim her knack for seizing the spotlight. No matter the occasion, Hargrove, a former Indiana beauty queen turned Powerball potentate, has proved especially gifted at navigating — some say plowing — her way onto center stage.
Often, there is a Salem Menthol 100 or a Diet Coke in her hand. Always, issued in her trademark husky voice, is a less-than-subtle play for a few of your hard-earned dollars.
"Anytime you buy gas, I want you to spend the change on a lottery ticket," says Hargrove, the president and chief executive of the Tennessee Education Lottery Corp. "That's what I do. I raise the money, and the state spends it."
Cantankerous, kinetic and shrewd, Hargrove, 58, embodies what many consider to be the virtues and vices of the lottery industry, from the rise in prize payouts to the proliferation of games and escalating executive compensation.
Over the last two decades, she has built three of the nation's largest state lotteries from scratch — Florida, Georgia and Tennessee — turning them into multibillion-dollar enterprises that have helped fuel the industry's explosive growth. At each turn, she has used her perch to reshape state-sponsored gambling into a highly sophisticated commercial enterprise.
Her track record, coupled with senior positions on several industry boards and influential committees, has given Hargrove a strong hand in creating the template for the nation's lotteries, influencing everything from the design and marketing of games to the legislation under which lotteries operate.
"Rebecca has pretty much written the big book on lottery startups," says Charles Strutt, executive director of the Multi-State Lottery Association, a nonprofit industry group. "Anyone starting a lottery today, if it's not Rebecca, will certainly be making a trip to talk to Rebecca."
Politicians covet the billions that new-style lotteries generate for their states — $56 billion last year. But there are financial and social costs. Ever-increasing prize payouts and marketing costs take a big bite out of money that could be going into education or other government programs. And the proliferation of faster, more addictive games can entice some people into spending huge proportions of their incomes on lottery tickets.
Tom Grey, spokesman for the National Coalition Against Gambling Expansion, a nonprofit advocacy group, is a critic of lotteries and Hargrove's involvement with them. "This is not a benign product," he says. "This is an addictive product, and she has made it as American as apple pie."
For her part, Hargrove contends that the vast majority of lottery customers play responsibly. She also says the commercialization of state lotteries is necessary to compete for consumers inundated with other products, many of which, like lottery tickets, are generally bought on impulse. That lotteries are government-backed is irrelevant in the marketplace, she adds.
"I believe in a corporate structure where you are free from all political influence," she says, sitting in her spacious office in Nashville, its walls crowded with awards and professional memorabilia. "The more you have the ability to make a decision based on what's right for the corporation, the more you will maximize your profits."
Hiring Hargrove has certainly paid off for Tennessee. Within five months of her arrival, the lottery introduced 29 instant-ticket games and two online games, and awarded $227.5 million in prizes. In those first months of 2004, it surpassed financial projections by more than 40 percent by transferring $123 million to the state's education fund and $2 million into after-school programs.
"There is everybody else and then there is Rebecca," says Marvell Mitchell, a member of the Tennessee Lottery Board, which recruited Hargrove. "She brings home the bacon — more bacon than anyone else — wherever she is."
Hargrove has a marketer's instinct for inventing or picking games that become instant hits, often imitated by other states.
Last year, to expand the Tennessee lottery's reach beyond convenience-store counters, Hargrove introduced "Hot Trax Champions," a fast-paced online game intended for bars and using real video of Nascar drivers. While prize drawings of most other lottery games occur once or twice daily, Hot Trax Champions has drawings every five minutes from 6:05 a.m. to 1:50 a.m., and potential jackpots of up to $25,000.
"Her timing for introducing new products is impeccable," says Thomas Shaheen, executive director of North Carolina's lottery. "Once one of her products hits the streets, it usually does well."
Some people argue, though, that Hargrove's influence has been a mixed blessing for the industry. In her push to transform institutions of public trust into private corporations, opponents of lotteries say, the good will of these state-sponsored agencies has been derailed. Indeed, after starting the Tennessee Education Lottery Corp., Hargrove suggested removing the word "education" from its title, but backed down after strong board resistance.
Critics also take exception to Hargrove's annual compensation, which has totaled $750,000 in some years. Industry analysts say that package is about five times that of most lottery directors. Such hefty compensation pressures other states to raise salaries, which further steers the industry away from its public service mission, lottery opponents say.
Mitchell, however, defends Hargrove's pay package. "When you are looking for someone who is responsible for creating scholarship dollars across the state of Tennessee, that is a serious endeavor," he said.
Cohen's criticism
Tennessee Rep. Steve Cohen (D- Memphis) pushed strongly for a state lottery — and Rebecca Hargrove — as a state senator. He called Hargrove the Michael Jordan of the industry upon her arrival in Tennessee.
These days, though, Cohen says that lotteries virtually run themselves and that Hargrove's impact in Tennessee has been marginal at best. He points to the Georgia lottery, which has thrived even though Hargrove no longer runs it.
Last year, for example, Georgia's lottery sales per capita rose to more than $339, or about 93 cents a day for every resident. Under Hargrove, Tennessee's per capita lottery sales were $163, less than half that of Georgia's.
"She's no Michael Jordan. She's more like Horace Grant," Cohen says, referring to Jordan's less dynamic Chicago Bulls teammate. "The lottery is performing exactly as expected, with or without her. She's just a bigger-than-life personality, an Ethel Merman, P.T. Barnum. She has spent her life on stage, strutting and showing off to an audience. But it's just flair."
"Her salary contradicts the whole purpose of the lottery, which is supposed to be about kids who want to go to school. It's against the spirit of what the lottery is about."
Hargrove declined to comment on the specifics of Cohen's remarks.
"Steve worked for a long time in this state to get the lottery started and feels strongly about it. I hope he is proud of the money we have raised," Hargrove said.