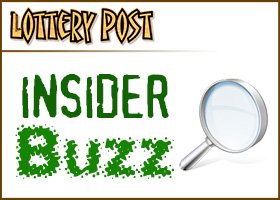 ATLANTA, Ga. — Buy a scratch lottery ticket in Georgia, and you can win music downloads or a seat at an Atlanta Falcons game. In New York, one of the top sellers is an all-black ticket as sleek as an Armani suit. And in Texas, where they brag that everything is bigger, a single ticket goes for $50.
With state budgets in crisis and lottery-financed programs like prekindergarten being considered for cuts, the pressure is on to make lottery tickets more attractive to casual scratchers and people who may have never dropped a dollar on a chance before.
Even at Christmas, which is the busiest season for scratch tickets, no gimmick — peppermint-scented tickets, anyone? — is too ridiculous.
In Louisiana, frequent gamblers are invited to join Club Lotteaux to receive e-mail updates and other promotions, like a chance to name a reindeer and win a package of holiday tickets and a coffee mug.
In Washington State, holiday tickets come with a chance to win a home-theater system. Georgia lottery officials, who sell a $2 ticket with the unlikely combination of a snowman and Betty Boop in a skimpy Santa outfit, are sponsoring "American Idol"-style singing contests.
"You have to find the new thing," said Margaret DeFrancisco, the commissioner of the Georgia Lottery, which is considered one of the most creative in the industry. "You're talking about discretionary dollars, and people have been pretty tight with their bucks."
Lotteries provide an average of 2 percent of the budget in the 43 states where they are legal. Nationally, that translates to almost $18 billion in profit, or a little more than cigarette taxes bring in, according to the National Conference of State Legislatures.
Lottery revenues softened in the 2009 fiscal year, dropping in 25 states and staying flat in 10 others. And though the amount brought in by lotteries has started to recover this year, states in need of cash are still considering cuts in the programs they finance. The North Carolina Education Lottery Commission, for instance, estimates that weak ticket sales will mean it contributes $40 million less than projected to education.
"There's an old wives' tale that lotteries are recession-proof," said Gordon Medenica, the New York lottery commissioner. "But every year, it's getting harder and harder."
To help, a coalition of lottery officials that nicknamed itself the Lottery Game Working Group meets regularly to find new ideas. They have a list of 200 concepts.
In many ways, it is harder to freshen the nonscratch numbers games where one buys a ticket and hopes the right numbers get drawn.
There have been efforts. Last year, the two biggest lottery games, Mega Millions and Powerball, reached a deal to let any state sell both games' tickets, perhaps the biggest change to lotteries in decades. But the biggest creative marketing push centers on an old staple: the scratch ticket, which provides as much as 70 percent of lottery revenues in some states.
Marketing concepts include mining the appeal of game shows like "The Price is Right" and "Deal or No Deal," with tickets designed to mimic the games. South Dakota has a Pheasants Forever card to appeal to hunters. In Arkansas, which overcame religious opposition to start a lottery this year, tickets have pictures of catfish and hush puppies.
"Every place in America has its own little thing that it eats," said Julie Baldridge, the spokeswoman for the Arkansas lottery. "That can be a good way to design tickets."
The key to success is catching a customer's eye, said Richard McGowan, a management professor at Boston College who studies state gambling.
"It's an impulse buy when you walk into a store," he said. "It all depends on how aggressive a lottery commissioner wants to be with advertising."
But the design of the tickets matters less to some players than others.
At one of two kiosks selling lottery tickets at the Atlanta airport, Michelle Langford, 64, shopped for Christmas presents while she waited to pick up her grandson, who was arriving from Tucson. She bought six $1 holiday scratch tickets for the women she plays cards with and a couple of $10 Jingle Jumbo Bucks for the family.
"You put it in your Christmas card and say, 'I couldn't buy you a $40 perfume package, but I'm thinking of you,' " Ms. Langford said.
Just for good measure, she also bought a couple of shots at the Mega Millions numbers game. The estimated pot was $145 million.