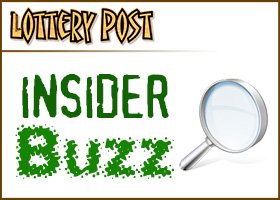 In addition to celebrating the new year last night, lottery players from around the United States were checking their raffle tickets to see if they would start 2008 as a new millionaire.
Raffle-style lottery drawings were held in several states, including Arizona, California, Delaware, Florida, Georgia, Idaho, North Carolina, New Jersey, New Mexico, Ohio, Pennsylvania, South Dakota, and Virginia. (Arizona, Florida, North Carolina, and Pennsylvania drew their raffles a couple days ago.)
The results for all New Year's Even raffle games are available by clicking Lottery Results at Lottery Post, and then clicking the state. The direct links are also available below.
In addition to the raffle drawings held, there are several others that will be held today and over the next month. Lottery Post will post results for those games within a day of the draw.
Raffle games have become popular in recent years in the United States, and typically are held around the December holiday period. Some states hold a raffle drawing a few times per year.
Several states held their first-ever raffle this year.
Unlike lotto-style games that offer small under-$10 prizes, raffles only offer larger prizes, and have much better odds of winning huge million-dollar jackpots.
The smallest prize offered in any state raffle game was in Florida, which offered instant $50 prizes to 2,000 lucky players. In other states the lowest prize amount is between $100 and $500.
The largest prize offered in any state is $1 million. Florida offered the most $1 million prizes — twelve.
Direct links to raffle results: