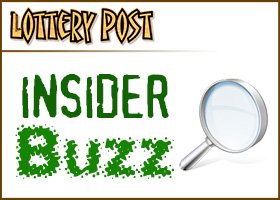 Around the United States, Christmastime raffle games have become the hottest ticket of the year, with most of the game tickets selling out well before the drawing date.
The raffle games are loosely modeled after the largest lottery game in the world, Spain's El Gordo, which gives back an unusually large 70% of all proceeds in the form of prizes, and makes many instant millionaires.
Unlike traditional lotto-style games, a fixed number of tickets are sold for raffle games, and the prizes are fixed amounts.
Most United States raffle games award one or more million-dollar prizes as well as several smaller prizes.
The raffle games in the United States are drawn on or around New Year's Eve, or within the first weeks of the year.
Lottery Post will list the results for each game after the drawings take place.
New Jersey
There are no tickets left for New Jersey's "Million Dollar New Year" lottery drawing.
The winning numbers will be drawn at approximately 2 p.m. on Sunday at Lottery Headquarters in Trenton.
A half million tickets were sold, creating what the Lottery Commission says is the best odds ever for players to win $1 million. Each $20 ticket offers a 1-in-125,000 chance to win the top prize. There are more than 500 other prizes ranging from $100,000 to $500.
Delaware
Anyone who hasn't bought a ticket yet for the Delaware Lottery's first-ever raffle is, well, out of luck.
The last of 100,000 available tickets — at $10 each — was sold at 5:24 p.m. Friday.
An 8 p.m. drawing is set for New Year's Eve, with winners to be picked for the top prize of $250,000, five others of $25,000 and 250 of $500 apiece.
All prizes are guaranteed to be awarded, unlike regular lottery games in which prizes roll over when no one selects the numbers drawn, according to Lottery Director Wayne Lemons.
Odds of winning are 1 in 391, which Lemons called "the best odds offered by the Delaware Lottery for prizes this size."
Sales of the $10 chances got off to a slow start last month, but took off before Christmas — when buyers used them as gifts.
They were selling at a rate of about 50 per minute just before the sellout, spokesman Jason Cooke said.
Minnesota
The Minnesota State Lottery said Tuesday that the last ticket for the Minnesota Millionaire Raffle had been sold. Only 500,000 tickets were available.
Winning tickets for the two $1 million prizes will be announced Jan. 1. There will also be four $100,000 prizes, four $25,000 prizes and 100 $500 prizes.
Odds of winning a top prize are 1 in 250,000.
Pennsylvania
Tickets for the Pennsylvania Lottery's Dec. 30 Millionaire Raffle sold out in less than five weeks.
Sales of Millionaire Raffle tickets began on Nov. 21 and were to continue for six weeks until Dec. 30, or until all 625,000 tickets were sold. The last Millionaire Raffle ticket was sold Dec. 22 at 1:49 p.m. at Kuhn's Market, 3125 Banksville Rd., Pittsburgh.
"We're thrilled that players continue to enjoy this unique, raffle-style lottery game," said Acting Lottery Executive Director Ed Trees. "The Pennsylvania Lottery's third Millionaire Raffle will create five new millionaires on Dec. 30."
Millionaire Raffle features 760 cash prizes totaling $6.25 million. The game will award five $1 million top prizes, five $100,000 second prizes, and 750 third-tier prizes of $1,000.
The raffle drawing will be held during the Lottery's live, 7 p.m. drawing on Dec. 30, and the selection of the five $1 million top-prize raffle ticket numbers and the five $100,000 second-prize raffle ticket numbers will be televised.
Trees reminded Millionaire Raffle players to sign the backs of their tickets and keep them in a safe place until the Dec. 30 drawing. The eight- digit raffle number printed on Millionaire Raffle tickets must match the eight-digit raffle ticket number combination selected in the drawing — in the exact sequence in which it was selected — to be considered a winning ticket.
All winning tickets will be selected by a random number generator — or automated drawing machine — certified by Gaming Laboratories International, a gaming products and systems testing company.
Trees noted that the success of the third Millionaire Raffle has already created thousands of winners throughout Pennsylvania.
"Sales for the two Millionaire Raffle games this year — the July 4 raffle and the December raffle — have generated more than $10.6 million for programs that benefit older Pennsylvanians," said Trees.
Lottery-supported programs include PACE and PACENET, which provide prescription drug assistance; property tax and rent rebates; free and reduced- fare mass transit rides; and a statewide network of 52 area agencies on aging and more than 650 full- and part-time senior centers.
The odds of winning a $1 million top prize are 1-in-125,000; odds of winning a $100,000 prize are 1-in-125,000 and odds of winning $1,000 are 1-in- 833. The overall odds of winning any Millionaire Raffle prize are 1-in-822.

Michigan
They're gone! The 500,000 Millionaire Raffle tickets sold out in about one week by players hoping to win $1 million.
500,000 Millionaire Raffle tickets went on sale Sunday, November 12, 2006 were quickly snatched up by Lottery players.
"The rapid sell-out is just what we expected from this new game. We are thrilled that Michigan Lottery players were so excited about the best odds to win $1 million." said Lottery Commissioner Gary Peters.
Millionaire Raffle has five prizes of $1 million; 10 prizes of $100,000; and 750 prizes of $1,000.
The Millionaire Raffle drawing will be conducted on January 3, 2007 when 765 lucky numbers will be drawn. The five $1 million winners will be announced during the Lottery's broadcast of the evening drawing at 7:29 pm. Players must retain their original Millionaire Raffle ticket in order to claim their prize.
Georgia
The last Georgia Lottery Millionaire Raffle ticket has been purchased, and now players are looking forward to their best chance of any lottery game to win $1 million.
Millionaire Raffle is a limited-time game from the Georgia Lottery with four $1 million prizes. A total of 500,000 tickets were printed and sold in numeric order.
A computerized drawing on December 31, 2006, will randomly select Millionaire Raffle winners. Four tickets will win $1 million each, paid in a lump sum; five tickets will win $100,000 each; and 500 tickets will win $1,000 each.
The odds of winning any prize in the Millionaire Raffle game are 1 in 982. The odds of winning one of the four $1 million prizes are 1 in 125,000. The odds of winning one of the five $100,000 prizes are 1 in 100,000. The odds of winning one of the 500 $1,000 prizes are 1 in 1,000. Each Millionaire Raffle ticket costs $20.
Draw results for the $1 million and $100,000 prize levels will be announced during the 6:59 p.m. Cash 3 Evening drawing on December 31, 2006.
Florida
As previously reported on Lottery Post, Florida Lottery's Holiday Millionaire Raffle tickets have sold out.
At 10:33 pm Nov. 30, the last of the 1.25 million Holiday Millionaire Raffle tickets was sold. Players who purchased tickets will need to hold on to them for the New Year's Day drawing to see who will become the Florida Lottery's first 10 millionaires in 2007.
Holiday Millionaire Raffle tickets went on sale November 20 and would have been on sale through December 30 if tickets had lasted. The 1.25 million tickets, priced at $20 each, sold in 12 days.
Still time for Hoosiers
The Indiana Lottery's Holiday Raffle game has not yet sold out.
The drawing for Holiday Raffle will take place on January 10. Tickets went on sale October 6.