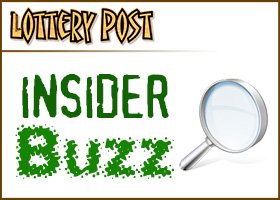 Feeling lucky today?
Then don't buy a $20 scratch-off ticket for the New Jersey Lottery's "$1,000,000 Explosion" game.
Your chances of winning the $1 million top prize are Z-E-R-O.
The six top prizes were awarded months ago, but the $20 tickets are still on sale. The best prize available today is $10,000.
State lotteries are coming under renewed criticism for selling scratch-off tickets after the top prizes have been given away. The latest challenge comes from a professor who says he intends to sue Virginia for allegedly selling $20 million a year in lottery tickets that had no top prize available.
About half of the 42 states that have lotteries (43 with Washington, D.C.) — including Florida, New Jersey, Michigan and Tennessee — keep selling tickets after the top prizes are gone. The states say the practice is fair because lottery tickets and websites disclose the practice. Also, other prizes are available.
Sales of scratch-off lottery tickets have soared since the introduction of high-priced tickets designed to have huge jackpots — $1 million or more is common — that can be won instantly.
The "$1,000,000 Explosion" was New Jersey's first $20 ticket and very popular, said lottery spokesman Dominick DeMarco. Most tickets are gone, although the game won't end until July 21.
California, New York, Massachusetts and other states now end scratch-off games when top prizes are gone. The changes often followed lawsuits that were unsuccessful but generated bad publicity. The lawsuits "sure changed the way lotteries do business," says attorney Rob Carey, who filed suits in California, Colorado, Arizona and Washington.
In August 2007, Washington and Lee University business professor Scott Hoover bought $5 tickets for a game called "Beginners Luck" in Virginia. Later, he learned the top prize was awarded in July. Using public records, Hoover calculated that the state sold about $20 million annually for three years in tickets when a top prize wasn't available. He says the state should compensate these players.
"They were promising $75,000 prizes that weren't there," says John Fishwick, Hoover's lawyer.
Virginia Lottery executive director Paula Otto says the lottery as of July 2007 now ends scratch-off games after the last top prize is awarded.