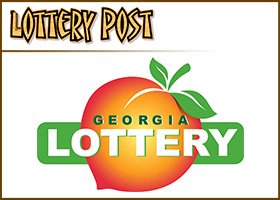 With a few scratches, brothers Samoeun and Samoeuth Am have achieved a lofty goal only dreamed about by most Americans.
On Jan. 4, Samoeuth Am drove from his Jacksonville home to the El Cheapo gas station on Ga. 40 in Kingsland to buy some Georgia Lottery tickets. Among them was a Georgia's $500 Million Club ticket with a top prize of $1 million.
Am, who is unemployed, said he scratched off the ticket, which costs $20, near the cash register and stared at the ticket in disbelief.
"I kept checking to see if it was the right number," Am said.
Lalu Patel, the store manager, said he watched as Am discovered he had just bought a ticket with the top prize.
Unlike tickets drawn with the top prize in the state's twice weekly Georgia Lottery, store owners don't get a cash award for selling the winning ticket.
"It's a scratch-off," Patel said. "We get nothing. But it's really good advertising for the store."
Patel predicted more customers will buy tickets from his store as word spreads his store sold a $1 million winner.
Although he bought the winner, Am gave it to his brother to turn into Georgia Lottery officials to collect the prize of $50,000 a year for the next 20 years.
He was awarded his first $50,000 check Monday from Georgia Lottery officials, who traveled to the store where the winning ticket was purchased.
Samoeun Am, an employee at a Jacksonville-based restaurant supply company, said he has no plans to quit his job. The two brothers said they plan to use their winnings to get a loan for a new house.
Samoeuth Am said he also plans a vacation to his native Cambodia this year.
The brothers are also joined by Robert Clark as the Jacksonville area's newest millionaires. Clark, of Orange Park, recently won $1 million in the Florida Lottery's Millionaire Raffle.