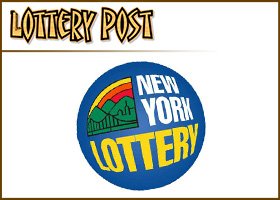 Updated: 1:38 PM
Maybe you could be the next lottery queen.
The New York Lottery is looking for some new faces to join Yolanda Vega, Marissa Rodriguez and Sarah Pingel as a highly visible member of the Lottery's draw team.
Those chosen for the jobs, which are civil service positions, will complement the existing team, not replace it.
In addition to handling the drawings, which take place several times each day and 364 days per year, the Lottery talent travels the state to take part in various events.
"The job requires a great deal of dedication and a real willingness to be flexible with your time," said Vega. "When you're not in the studio in Schenectady you might be hosting a special event in Buffalo or Long Island — the job takes you where you're needed."
Lottery officials have started what they're calling a "virtual search" for new draw team talent, which means they're accepting applications by e-mail, as well as by regular mail.
Those interested in the position must be 18 years of age or older and possess a high school diploma or equivalent. Interested applicants must send a photo and resume indicating any previous experience in stage, television or radio to drawteam@lottery.state.ny.us. All submissions must be received on or before 5 p.m. (EST) on March 28, 2008.
Officials said after a review of applicants, a select number of applicants to a special audition to be held at the Lottery's draw studio in Schenectady in the near future. Lottery Jackpot Announcer "Ralph" will announce the virtual search.
In addition to e-mail, entries can also be sent via regular postal mail or courier to:
New York Lottery
One Broadway Center
Schenectady, New York
12301