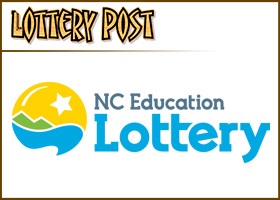 The North Carolina Education Lottery on Monday launched its second daily "Carolina Pick 3" game.
Drawings are now held at 3 p.m. Monday through Saturday, in addition to the existing 11:22 p.m. drawing, held every day including Sundays.
The first winning number for the afternoon ("midday") drawing was 672.
"Players have been asking us to add another drawing, so we expect it to be good for sales," lottery director Tom Shaheen said in a statement. "Increased sales should mean more money for education, and that is our ultimate goal."
"Carolina Pick 3" is a three-digit numbers game where the player chooses a number between 000 and 999. The top prize is $500 for all players who match all three numbers in exact order drawn.
Unlike the nightly drawings, the afternoon Pick 3 is not be televised.
Players are instead able to get the results shortly after the drawing at the Lottery Post web site, at www.lotterypost.com/results/nc.
Windows Vista users can also download the Lottery Results Gadget for Windows Vista, which automatically transmits the winning numbers directly to a person's computer at the same time the numbers are published on Lottery Post.
Although the midday results are not broadcast live, each of the television stations that broadcast the evening numbers will display the midday results after 3:30 p.m. Those television stations include WRAL, WITN, WCNC, and WILM.
To avoid the possibility of error, players are advised to double-check their tickets by taking them back to their lottery retailer to have them scanned by the lottery machine.