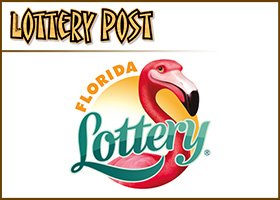 Penny-pinching Floridians aren't playing the lottery as much as expected, and that's bad news for state legislators trying to minimize school budget cuts next year.
Lackluster ticket sales have prompted state economists to reduce their projection for this year's sales by $47 million. They also scaled back projections for the next two years by $159 million.
"The news just gets better and better, huh?" said a wry Rep. Ray Sansom, R-Destin, the House budget chairman.
The lower predictions complicate an already dismal budget outlook in Tallahassee.
Lawmakers, already grappling with a drop in state tax collections, must finalize a 2008-09 state budget during the next three weeks. And they're already planning to cut school spending for the first time in decades. The new forecast could mean deeper cuts. Lottery dollars account for about 5 percent of the state's education spending.
The state Revenue Estimating Conference, economists who work for the Legislature and governor, placed the blame for slower ticket sales on the economy, writing, "Pressure is being placed on the discretionary spending dollar of consumers."
They also said the recent addition of lottery enhancements isn't bringing in the cash that might be expected because they "were introduced at approximately the same time, in the current unfavorable economic environment."
For example, the lottery's new $30 ticket game, which offers bettors more chances to win bigger prizes, has been offset by reduced sales of existing $20 tickets.
Lottery sales are still expected to grow from this year's $1.28 billion. But sales are now projected to grow just 3 percent to $1.32 billion in 2008-09; and 2 percent to $1.35 billion in 2009-10. Gov. Charlie Crist, among others, had hoped for more money to help cope in the tight fiscal times.
Sansom and other House leaders oppose expansion of gambling and say that the slow growth in the lottery is proof that balancing the budget on bettors' habits is unwise.
"Gambling is a stagnant source of revenue. We've always known that," said House Speaker Marco Rubio, R-West Miami.
The House budget approved on a 72-41 vote Thursday relies on lottery money for a range of programs, from school recognition grants to class size reduction and Bright Futures scholarships.
The Senate budget approved Wednesday calls for plugging most of a $185 million cut in higher education with additional lottery revenues. That, plus a proposed 6 percent tuition hike, would allow universities and community colleges to squeak by with negligible budget cuts of less than 2 percent.
Without all that lottery money, senators would have to cut a little deeper or to search for another source of replacement revenue in the worst budget year in decades.
"It's going to make us readjust some, but I don't think it will be terrible," said Sen. Evelyn Lynn, R-Ormond Beach, chair of the higher education budget committee and likely a lead negotiator in the forthcoming budget conference. "I live and hope that in conference something magical will happen."