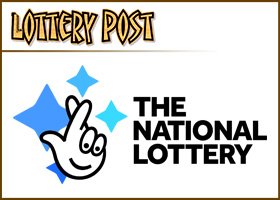 After winning a £2.3 million (US$4.3 million) UK Lotto jackpot, Bob and Pat Green are hoping money CAN buy love — for son Stewart.
The couple made a plea to find a wife for the 33-year-old, who still lives at home.
Bob, 64, joked, "We've lived in the same house 20 years and Stewart still lives with us.
"He is not engaged or married, so if there is anybody who can help him out, he's looking for a rich lady with sporting interests."
Motorbike-mad Bob, who owns and runs a garage with Pat, 65, said they would keep on working. "I love my job. I will carry on running my business for as long as I enjoy it.
"Since Monday I feel like we are walking on air."
Pat admitted the win came as a shock. "I kept rechecking the numbers. I just didn't think it was real. I was with Stewart and I asked him what I should do. I was shaking. I didn't know how to claim it.
"Bob carried on working and when he came home we celebrated with a salad and Bacardi and coke. The numbers were random ones I've had a while.
Bob's been pestering me to change them because the most we've ever won before is £100. I'm so glad I ignored him."
Bob and Pat, who have been married 45 years and have daughters Suzanne, 44, and Tara, 39, as well as Stewart, are in no rush to splash the cash. Bob said, "I don't know what we'll spend it on yet, but we've booked a holiday to the Isle of Man TT races next year."
He is, however, planning to do a few home improvements — and add a fourth motorbike to his collection. The jackpot was split between Pat and Bob and another winner.
The Green's winning numbers were 2, 22, 26, 28, 30, 39, with bonus ball number 12.
Thanks to myturn for the tip.