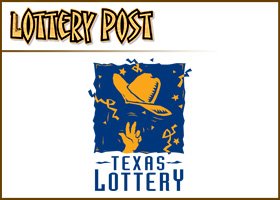 As state revenue from the Texas Lottery continues to decline, two Senate committees on Wednesday began searching for ways to boost the state's take from the games of chance — including the possible privatization of the entire lottery operation.
Senators indicated they are willing to look at a variety of options to get the revenue flow back on an upward track after recent declines - including a drop to about $975 million this fiscal year after several straight years of totals over $1 billion - all of which goes to public education. Total sales are down nearly 3 percent.
"I would like to get as much bang for the buck as we can," said Sen. Jane Nelson, R-Lewisville, echoing the views of others on the Senate finance and state affairs committees.
"I want to hear how we can get more money by lifting current restrictions and doing something different, but I'm not in favor of expanding it," said Ms. Nelson, a longtime opponent of legalized gambling.
Although several prominent investment advisers urged senators to explore turning the lottery over to a private contractor, Sen. Kip Averitt, R-Waco, cautioned that the state first should determine the value of its lottery before it looks at potential solutions to boost returns to the state.
"To make a good decision, we first need to know what we're talking about," he said.
Mr. Averitt and other senators expressed interest in hiring a consultant to work with Texas Lottery Commission officials in determining a monetary value for the lottery.
Gov. Rick Perry last year set the future value of the lottery at about $14 billion and urged the Legislature to sell it to a private vendor in order to create trust funds for public education, a cancer initiative and health insurance for the poor. But his proposal — offered at the start of the 2007 legislative session — went nowhere.
Critics said the governor's plan was based on overly optimistic assumptions about what the state could earn from the move.
But as revenues from lottery ticket sales — including scratch-off cards and online tickets such as Lotto Texas and Pick 3 — hit their second straight year of decline this fiscal year, legislative leaders have become concerned about the future of the lottery.
"The easy money from the Texas Lottery has already been made. Growth will not be easy from here on out," said Eugene Christiansen of Christiansen Capital Advisors, a consultant to commercial gambling and entertainment industries.
"High gasoline prices are having a devastating effect on all kinds of gambling in the U.S.," he said.
Bradley Tusk, a consultant from Lehman Brothers and former director of the Illinois Lottery, said the state will only find out how much more money can be made from the lottery by communicating with vendors interested in taking it over.
"There is clearly an opportunity to generate more money for Texas," he said, suggesting that legislators could act next year if there is a consensus on what the state should earn and what games should be authorized.