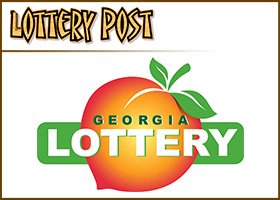 Caleb Steele left his job long enough Thursday morning to collect the $500,000 prize he won on a scratch-off lottery ticket at a Duluth store. Then it was back to work — installing a basketball court in the yard of a nearby home.
"I'm a working man," said Steele, 35, of Acworth.
There was nothing unusual about him buying a $5 Players's Club lottery ticket on Nov. 7, the day his mother celebrated her birthday. He had previously won up to $100 playing scratch-off games.
A few days later, on his seventh wedding anniversary, Steele and his wife Nicole headed to Atlanta to the Georgia Lottery office with the winning ticket, which must be validated before a prizes are claimed. The odds of winning the top prize are 1 in 1,440,000. After taxes, Steele collected $345,000.
Steele's most recent ticket won him the top prize in the Player's Club game.
When he realized he'd won last Friday, he immediately called his wife.
"I asked her if she loved me, and then I went to work," said Steele, a contractor who installs epoxy floors and sports courts.
Many of his company's clients are based in north Fulton and Gwinnett, so he stopped at a Duluth Chevron on State Bridge Road before he headed to a job.
That night, he and his wife started planning a future that will be debt-free. They will also have a good Christmas.
"These are hard times, and I want to do what we have to survive," said Steele, after accepting an oversized check from a state lottery official at a press conference.
Store owner John Copeland of Marietta said Steele is the biggest scratch-off winner he's had. He owns two stores, but at one time ran as many as ten.
After the excitement of the lottery press conference, it was business as usual for Copeland and his workers.
"It's going to be quiet and boring here the rest of the day," store worker Sondra Martin said.