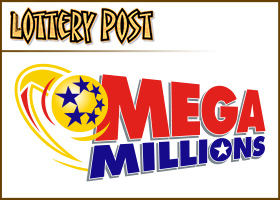 Clelia Lopes walked around north Jersey with a winning lottery ticket in her purse for days this summer before realizing the stub was worth much more than the paper it was printed on — $126 million more.
TRENTON, N.J. — Clelia, a homemaker, bought the winning Mega Millions ticket while shopping at Seabra Supermarket in Newark on July 22. She and her husband, Mario, a construction foreman, came forward Monday, more than four months later, still without plans to buy an expensive car, take a lavish vacation or do any other frivolous or impetuous things with their newfound wealth.
"We're working people," the Union County couple said through a family friend, who served as an interpreter.
The Lopes came to the United States from Portugal more than 30 years ago and originally settled in Essex County before moving to Union County. They do not speak English.
Appearing nervous, the Lopes barely smiled as they held up a big mock check with their names on it for $126 million.
"I can assure you they are very happy, they are a little bit nervous," their lawyer, Michael Bertone, explained.
The Lopes actually walk away with considerably less than the jackpot amount. Since they chose the cash option, their prize comes to about $75.5 million before the 25 percent federal withholding tax.
They were the only ones holding the winning ticket on July 22 containing the numbers: 2, 16, 23, 29, 32, and a Gold Mega Ball number 46.
The Lopes seemed uncomfortable with all the media attention, and were guarded about sharing details of their lives.
But they did say that they plan to financially help out their extended family and that Mario Lopes may quit his job. They've also visited Portugal since they won.
"The Lopes family did everything right that you could ask of a winner in a big jackpot — they signed their ticket, put it in a safe place, and then sought professional financial and legal guidance to help them with any questions they may have had," said William Jourdain, acting executive director of the Lottery. "These are the steps we love to see our winners take before they come forward."