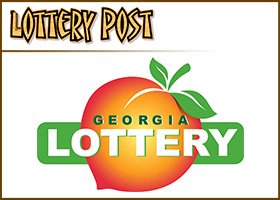 In a year in which the state is cutting back on spending, freezing pay and laying off staffers, Georgia Lottery CEO Margaret DeFrancisco received a $150,000 bonus.
In all, lottery staffers received about $2.5 million in bonuses this year.
DeFrancisco said the incentives are necessary to keep the lottery — which set sales records again this year — competitive with other businesses in the market for top workers.
"The whole point is to attract and retain really talented people," DeFrancisco said. "I would say, based on the results of this organization, doggone it, it's worked."
But some lawmakers object to the bonuses, especially at a time when they are having to slash state spending anywhere from $1.6 billion to $2.5 billion.
"It's just insane," said House Higher Education Chairman Bill Hembree (R-Winston), who last year pushed a bill calling for more legislative oversight of the lottery. "We are dealing with a revenue shortfall and telling each agency to cut 8-10 percent. And this group, which I still consider [a] quasi-government agency, is having parties and having a good old time."
DeFrancisco's bonus was down from the $236,500 she received in 2007. She also did not get a raise from her $286,000 salary, which is about twice what Gov. Sonny Perdue earns.
Tony Campbell, chairman of the Lottery Corp. board, said the panel gave DeFrancisco a smaller bonus because of the weak economy.
"We had a great year; she did a great job. It was a recognition of the state of the economy in general," he said. "The state of Georgia and the nation are having tough economic times right now."
Collectively, the lottery's approximately 280 employees received, on average,
11 percent less in bonuses in 2008 than in 2007.
Their bonuses didn't shrink for the same reason DeFrancisco's did. The reduction in their bonuses resulted from a compensation study that recommended lottery officials increase base salaries for some staffers and lower bonuses.
The total compensation for lottery staffers — salaries and bonuses — increased on average 3.6 percent for fiscal 2008. That's not much more than state employees received during that period, which ended June 30.
Two top executives, Kurt Freedlund, senior vice president for legal affairs, and Joan Schoubert, senior vice president of finance, planning and development, received
5.7 percent raises in their six-figure salaries but were given the same $55,000 bonuses they received last year.
Georgia's lottery is among the most successful in the nation, increasing sales every year but one since the first tickets were sold in 1993. Those sales pay for HOPE college scholarships and pre-kindergarten classes for 4-year-olds.
The lottery receives no state funding and was set up to operate like a business, with a president who reports to a board.
The governor appoints the board. A legislative panel is supposed to provide oversight, and the lottery must present regular reports of its finances to the state auditor. Legislative oversight has been minimal since the lottery began.
Bonuses have long been part of the compensation package at the lottery, although they are 10 to 15 times what they were in 1993, the lottery's first year. State employees don't get similar bonuses.
State employees are also going without pay raises this year because of budget cuts brought on by the recession.
DeFrancisco said the Lottery Corp. is a sales and marketing business, and similar bonuses are common in the industry.
She said lottery employees earn what they get, keeping the games fresh enough that even in a down economy, sales are up.
"We are really dedicated to what we do," DeFrancisco said. "We're an entertainment dollar. We're not a necessity."
Sales during the first quarter of fiscal 2009, which began July 1, were $871 million, up from $842 million during the first quarter of fiscal 2008.
Nonetheless, lawmakers are sensitive about the administrative costs associated with the lottery. They were irate when the question of bonuses arose in 2004. That year, lawmakers stiffened requirements for students to receive a HOPE scholarship, which led to fewer students getting the award. Legislators did so because projections showed the growth in the cost of the program would outpace the rise in ticket sales.
Last year lawmakers debated a bill giving legislative leaders the authority to appoint two-thirds of the Lottery Corp. board. The legislation, which didn't pass, would have forced the corporation to report details of employees' bonuses to lawmakers each year.
Hembree, who sponsored one of the bills, said he will refile it for the 2009 session, which begins Jan. 12.
"I am glad they (lottery officials) are successful, but there has to be a limit," he said. "There are probably going to be (more) layoffs in the state government coming up. You've got a person losing their job and you've got someone getting a $150,000 bonus."
House Minority Leader DuBose Porter (D-Dublin), who sponsored the legislation that created the lottery, doesn't want lawmakers telling the Lottery Corp. officials how to run the games.
"This is one of the most successful lotteries in the country," Porter said.
"They [lottery officials] have agreements and hired the best people to keep the Georgia Lottery one of the best.
"This is an area where you don't cut the bonuses because they've done a bad job. You give them the bonus because they're doing a good job and they've earned it," Porter said.
But the bonuses are hard for state workers — who will go without raises this year — to swallow.
Carolyn Simmons, 52, who works for a state-funded center in Milledgeville that helps people with addictions and mental disabilities, was incensed by the bonuses because she's not getting a raise this year.
"They're getting the money for what?" asked Simmons, who said she's paid $8 an hour. "If anybody should get it, is should be state employees, because we're already getting low pay. I don't think it's right for them to get bonuses or raises in salaries."