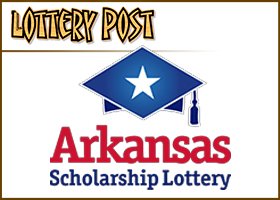 New commission urged to focus on hiring director
PETIT JEAN MOUNTAIN, Ark. — South Carolina lottery director Ernie Passailaigue estimated that the Arkansas lottery could clear roughly $125 million in net profit its first year.
Passailaigue spoke to Arkansas Lottery Commission members Thursday afternoon at a working retreat held at the Winthrop Rockefeller Institute within Petit Jean State Park. Joining him to pass along expertise in helping implement successful state lotteries was Margaret DeFrancisco, director of the Georgia state lottery.
Passailaigue presented an estimated sales forecast for the first year that included $320 million in revenue from instant-ticket sales and $129 million in online games for an estimated total of $449 million. The state would net $125 million.
DeFrancisco urged members to focus advertising and promotion on the reason for the lottery's existence — to fund college scholarships.
"Why do you exist?," she asked. "Keep coming back to that and remind people why you exist and focus on that."
Both directors urged commissioners to hire an executive director as soon as possible, citing it as the most important thing they can do. They agreed it will be a "24/7, 365-day job."
The commission, in operation for a little more than a week, will hire an executive director and an auditor. The executive director will be charged with hiring remaining lottery-staff members.
"Every member of this commission needs to be involved in the decision of an executive director," said chairman Ray Thornton.
Passailaigue said he believed an executive director could be hired by the end of June.
"If you're in the lottery business, you'd have to be on Mars to not know what's going on in Arkansas," he said.
Passailaigue stressed the importance of keeping politics out of the process, a sentiment previously made by Thornton. He further noted that the projected number of lottery retailers for Arkansas, based on one for every 1,200 residents, should fall around 2,300. Multi-state game options for Arkansas include Powerball and Mega Millions.
In addition to determining which games Arkansans will play, the commission will decide where tickets will be sold. Thornton, who as expected was confirmed to chair the commission on a permanent basis, believes Arkansas lottery tickets could be ready for sale by the end of the year.
The commission will continue work today.