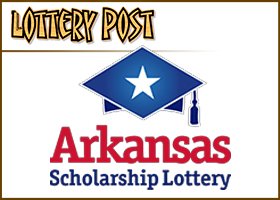 New director is 3rd highest-paid in U.S.
The Arkansas Lottery Commission has hired Ernie Passailaigue, the director of the South Carolina lottery, to lead the formation of Arkansas' newly approved lottery program.
He will start the job July 1 and be paid a salary of $324,000. It's possible that lottery ticket sales could begin as early as October.
Passailaigue (pronounced Pass'-a-laig) is a past president of the North American Association of State and Provincial Lotteries, a lottery trade organization. Passailaigue commented in May about his interest in the Arkansas job.
"I think they'd want to hire someone younger than me and more talented than me. In the current economy, there's a lot of talent out there," he said at the time.
Mike Malone, director of the Northwest Arkansas Council and member of the Arkansas Lottery Commission, told The City Wire late Friday that the commission moved fast to hire Passailaigue because of his experience. Malone said all applications were reviewed and commission discussed the applicants that seemed promising.
Malone said Passailaigue was the only one of the 74 applicants who was a director during the start up of a lottery. That carried the weight in the decision, Malone said.
"The commission found somebody, and found somebody that has very relevant experience and in a state that is very similar in size," Malone explained.
Having a director with start up experience could allow lottery tickets to be sold prior to Thanksgiving, Malone said, adding that each day "we went through this (hiring) process was a day of lost proceeds." And with the proceeds supporting college scholarships, moving quickly was a priority.
"His experience will allow us to cut time off the start up process," he said.
Worth the big bucks?
The new Arkansas lottery director has the third-highest pay package among the nation's 44 state lottery directors.
The Arkansas Democrat-Gazette surveyed the compensation of state lottery directors and found that only Georgia and Tennessee pay their lottery chiefs more than Passailaigue.
Passailaigue says his position is different because he is launching the Arkansas lottery, and has pledged that it will be selling tickets before the end of the year. He says other state lottery directors are running continuing businesses.
Lottery Commission chairman Ray Thornton says the salary package for Passailaigue is justified. Thornton says critics of Passailaigue's pay "are people who would step over a dollar bill to pick up a penny."
Passailaigue says he wants people to give him a chance to get the lottery running, and then judge him. He says if the state isn't satisfied, then the commission can get a new director.