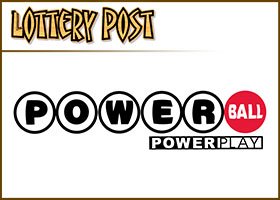 Will Powerball marry up with the British lottery or even Euro Millions, creating the largest lottery jackpots on the face of the earth?
Maybe. But Charles Strutt, director of the 32-member Multi-State Lottery Association, which runs Powerball from offices in Iowa, said it was still too early to tell.
According to Ed Van Petten, Kansas Lottery director and a former chairman of the multi-state Powerball group, talk of a world lottery game has been around since 2000.
"They've been back at the table the last year or so, and it's been pretty hot and heavy the past four or five months," Van Petten said Monday of the would-be global lottery talks.
The volume ratcheted up sharply after The Times of London reported that Camelot, the company that runs the British lottery, had signed an "exploratory agreement" with Powerball aimed at launching "the world's biggest draw, with mega-jackpots of more than 250 million" British pounds — $367.4 million at current exchange rates.
The British newspaper said the game could start as early as 2011.
"There's lots of inaccuracies in it," said Strutt of that Feb. 1 story. He added that he would meet next week with Camelot officials and that a statement could be issued at that time.
Camelot in 2004 helped to launch EuroMillions, which is now played in Britain, France, Spain, Ireland, Belgium, Luxemburg, Switzerland, Austria and Portugal.
Powerball's record $365 million jackpot was won in February 2006 by eight co-workers at a plant in Lincoln, Neb.
Thanks to chasingadream for the tip.