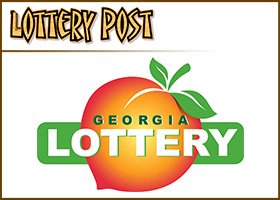 The Hills were excited when they won $5,000 from the Georgia Lottery. But excited doesn't begin to cover how they felt one week later, when they won again — this time a $1 million prize.
"I was really ecstatic about the $5,000," Hill said, "but then, boom! When I got this one I was just like, 'Wow, I can't believe this. My life is going to change for the better.'"
Karen Hill, a 34-year-old mother of two, bought the winning ticket for the World Class Millions instant game at City Chevron, 701 Edge Road in Villa Rica, when she stopped on her way to work.
"I looked at it over and over to make sure I wasn't reading it wrong and then I called my husband," Hill said.
Her husband Chuck won $5,000 from the Weekly WinFall drawing one week earlier.
"I never thought in a million years that I'd win anything, even the $5,000," Hill said. "So I'm still in a state of shock."
The couple plans to use the money to pay off bills.
Hill said her two children, 6 and 9, don't have a complete concept of what the money means, but said "they know we're not going to struggle anymore."
Hill works for the U.S. Department of Agriculture and her husband works in electrical engineering.
"I'm just very thankful," Hill said.
Thanks to Truesee for the tip.