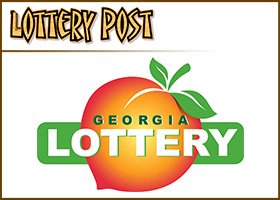 Figure the odds: Three winning lottery tickets — one of them for $1 million — all in the same day.
Michael Warner, 61, of Grayson, Georgia, won the big prize playing the Georgia Lottery instant game World Class Millions, and topped off his winnings with $500 from another instant game, Extreme Green, and $20 from a third lottery ticket.
"I could hardly breathe," said the retired Lucent Technologies employee. "I was just at the right place at the right time."
On the afternoon of April 19, Warner, a regular Fantasy 5 player, said he went to the Shell Food Store #2 at 1984 Highway 78 in Snellville.
Warner said he bought four tickets. The first netted him $20. The second one was the big one.
"I started seeing zeroes, and thought, 'Holy Cow,'" Warner said. "I kept seeing zeroes, then I finally saw the 1."
He said he asked another customer, to double check what he was seeing.
"I grabbed a lady by the arms, and said to her, can you look at this and tell me what I think this is?" Warner said. "She said, 'yes, you won a million dollars.'"
One of the other tickets garnered him a $500 prize.
Warner said he took the cash option on the million-dollar winning, which after taxes gave him just over $506,460, said Kimberly Lundy of the Georgia Lottery.
"It's a lot of money, but it's nothing that's going to be life changing," the grandfather of five said.
Warner said he and his wife are going to invest the money, and maybe use some to help his grandchildren.
"There's never a bad time to win money, but we don't feel comfortable putting the money back into the market," Warner said. "We've lost a lot of money in our Lucent 401(k).
"We are probably leaning at going the safe route — invest some of it in some Roths [IRA accounts], or the 529B [college savings accounts] for the grandbabies," he said.