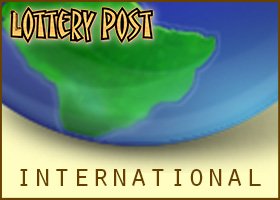 A couple from Queensland state and a man from South Australia will share more than A$106 million (US$86 million) as the only jackpot winners in the nation's record lottery drawn last night.
Holders of the winning Oz Lotto entries, who asked to remain anonymous, will each take about A$53 million in the second-largest single payouts in Australian lottery history. The previous record jackpot of A$58.7 million was won on a single ticket last year.
The first division prize pool, created after 10 straight weekly draws failed to find a winner, eclipsed last year's record prize by about 80 percent, according to Tatts Group Ltd., the nation's largest lottery operator. The jackpot swelled past the A$90 million estimated by operators as one-in-three Australians bought tickets at agencies across the nation.
"It's been frantic since last week," Sydney news agency manager Mike Georgesaid. "It was like the Melbourne Cup every day — non-stop queues."
The Queensland couple went to work today, according to the state's lottery authority. The second winner, from the city of Adelaide, plans to travel and will also share his prize with family and donate money to charity, according to a statement.
Ticketholders had a one-in-45 million chance of winning, according to an estimate from Tatts. Oz Lotto is played in all six Australian states and both territories.
Unlike some U.S. lotteries such as Mega Millions, Australians can take their winnings in a tax-free, lump sum.
Australians lotteries and lotto-style games made around A$1.4 billion in revenue in 2005, representing about nine percent of net gambling takings, according to the most recent data from the Australian Bureau of Statistics. This is about a third of what Canadian lotteries made in 2006, according to Statistics Canada data.