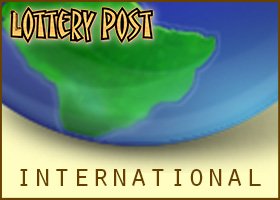 AUSTRALIA — A mom from Sydney won Australia's biggest individual prize in history on Thursday, cashing out with more than AU$107 million (US$76.7 million).
The Lott, Australia's official lotteries website, said in a statement that the 40-something winner, who wishes to remain anonymous, wasn't sure what was going on when officials called to tell her the big news. In fact, the winner initially thought she had won $107,000.
"Oh my god, $107,000! That's amazing!"
Then came the news that her winning were a whole lot more than that.
"I don't understand — is this actually real? Wait — are you telling me I've won $107 million?! Oh my god! That is just so much money!" the statement reports she said.
The mother, who works in health care, said she doesn't plan to retire, but instead will "do more health work for causes important" to her. She also said she will share her winnings with her family.
When asked how she planned to spend her mind-blowing windfall the hard-working winner revealed her beloved family was at the top of her mind.
"I'm a healthcare professional but I won't be retiring! I'm so passionate about my job. It will drive me to do more health work for causes important to me," she declared.
"I'll be sharing it with my family. I thought of my family when I purchased the ticket! I'm not quite sure what to do but of course I will be helping my family."
She also said she'll be spreading the wealth to those in need, as well as taking some vacations.
"I'll be giving my favorite charity some money! They'll get a whole slab of money!"
"All the win gives me is the chance to go and do the things I've always want to do. We might buy a caravan and travel around too."
The winner recounted how she came to hold the division one winning entry.
"It was so random, I just decided to log-on yesterday and buy a ticket with random numbers," she revealed.
The Lott confirmed the winning ticket was bought online, and the winner said she picked the winning numbers of 20, 18, 33, 22, 11, 26 and 4, plus the Powerball number 9, randomly.
"I'm not sure how I will be able to sleep tonight, but for now I'm going to go have a cheap glass of chardonnay."
Australia's Powerball is modeled after the US version, but players can win by matching a little as one number.
The Lott said a total of 3,856,275 prizes worth more than AU$68.4 million were also won in the drawing, including two winning entries that each took home a prize of AU$94,792.90.