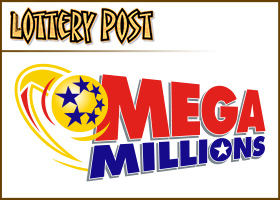 There will be no worldwide lottery jackpot record this time.
Two tickets have split last night's $333 million Mega Millions jackpot, one on each coast of the United States.
The winning tickets, which are now worth an estimated $166.5 million each, were purchased in San Gabriel, Calif., and the Bronx, New York.
The winning numbers were: 1, 17, 31, 37 and 54 with the Mega Ball 31. The Texas Megaplier was 4.
Also, 34 lucky players came very close to winning it all, macthing the first 5 numbers for a $250,000 prize: 6 from California, 3 from Georgia, 1 from Illinois, 1 from Maryland, 1 from Massachusetts, 2 from Michigan, 6 from New Jersey, 7 from New York, 2 from Ohio, 4 from Texas, and 1 from Washington.
The six California second-prize tickets will receive $220,778 each, because California's pari-mutuel payout system splits the available prize money by the number of winners. The fewer winners, the greater the prize.
210 players matched four of five numbers plus the Mega Ball to net a prize of $10,000. 22 of those third-prize winners were from California and will take home $16,421 each.
The jackpot for the next Mega Millions drawing, on Tuesday night, resets to $12 million.