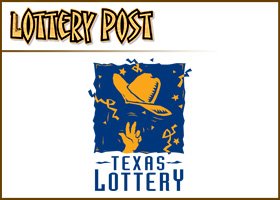 AUSTIN, Tx. — Mega Millions sales in Texas for last Friday's $333 million advertised jackpot were $49.8 million for the prize's entire roll cycle, the highest sales recorded in Texas for any game.
"The roll cycle began on July 10 with a $12 million starting jackpot and ended with a $325 million advertised jackpot that, because of brisk sales, was bumped to $333 million," said Texas Lottery Commission Deputy Executive Director Gary Grief. "This is the highest dollar value of sales for a Mega Millions jackpot roll cycle since Mega Millions sales began in Texas in December of 2003."
The second-highest sales total occurred in March of 2007. The $370 million advertised jackpot created sales of $47.9 million for the roll cycle.
"Four tickets each won the second-tier prize of $250,000, and one of those was purchased with the Megaplier feature, which bumped the prize to $1 million," Grief said. "That $1 million ticket sold in Dickinson was redeemed this morning at our Houston Claim Center."
Tonight's Mega Millions jackpot is an estimated $12 million. Texas players currently have an opportunity to play for two other attractive jackpots.
Tonight's Texas Two Step jackpot is worth an estimated $1.2 million, and Wednesday's Lotto Texas jackpot is worth an estimated $45 million.