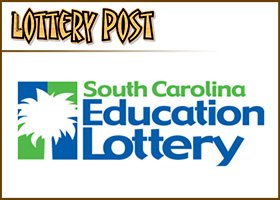 To avoid confusion with Mega Millions
COLUMBIA, S.C. — The South Carolina Education Lottery (SCEL) announced MegaMatch 6 will end with the Tuesday, December 29 drawing.
The MegaMatch 6 rolling jackpot game has enjoyed a successful run for nearly two years, generating more than $24 million in sales and over $16 million in prizes.
"MegaMatch 6 has been a vital part of our family of games," said Paula Harper Bethea, SCEL's Executive Director. "These games are fun but are primarily designed to raise money for education. And that is what we did with MM6."
Players can still purchase MegaMatch 6 tickets up until 6:45 p.m. before the December 29 drawing, which takes place at 6:59 p.m. Winning ticket holders have 180 days from the drawing date to claim their prizes.
MegaMatch 6 is ending to avoid any potential confusion among players when SCEL launches the new multi-state game, Mega Millions, in late January.
After all valid winning tickets have been claimed and paid, any remaining funds from the MegaMatch 6 game will be transferred to the Education Lottery Account and used to support educational initiatives in the Palmetto State.
Since the Lottery's inception in 2002, the General Assembly has appropriated more than $2.2 billion for educational purposes through fiscal year 2010.