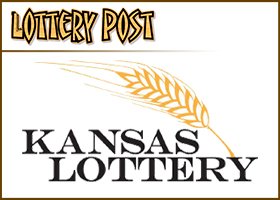 If passed, would exclude state from Powerball, Mega Millions games
TOPEKA, Ks. — A proposal to raise taxes on utility bills, lottery tickets and churches is heading toward a vote in the Kansas House.
The legislation is the latest attempt to tackle the state's growing budget deficit without more cuts to schools and other state programs.
The proposal, which was forwarded to the House on Tuesday, would impose the 5.3 percent state sales tax on all electric, gas and water bills. The bill would repeal an exemption that allows churches to avoid the sales tax on their purchases.
It also requires a sales tax on lottery tickets — a move that would actually cost the state money. To participate in multi-state drawings, the Kansas Lottery agrees to price tickets at a certain level. Adding the tax to the ticket price would exclude Kansas from multistate drawings and the revenue they bring in.
Even supporters objected to parts of the legislation, and it's likely they'll try to alter it during House debates, possibly next week.
"It's got a long way to go," said state Secretary of Revenue Joan Wagnon, one of the first to suggest that lawmakers re-evaluate the more than $4 billion in sales tax exemptions they've awarded over the years.
The bill, HB 2549, would raise $169 million annually, not nearly enough to eliminate a budget deficit now approaching $500 million.
Advocates for schools and social services supported the legislation, but churches, nonprofits and utility companies spoke in opposition.
Other approaches, such as increasing tobacco and liquor taxes and a general sales tax increase, have been suggested but so far have failed to pass the Legislature. Many lawmakers contend the state should cut spending before raising taxes.
Also on Tuesday, a House committee endorsed a proposed constitutional amendment designed to block a federal health insurance mandate. The legislation, HCR 5032, would exempt Kansas from any congressional act requiring Americans to purchase health care. Legislative approval would put the proposed amendment on this fall's ballot for voter approval.