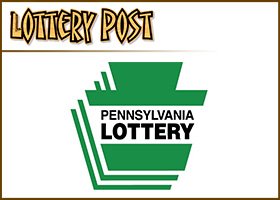 Pittsburghers who watch the nightly lottery drawings have been losing a little sleep lately, though it's not because of big jackpot jitters.
When the multi-state Mega Millions debuted Feb. 2 in Pennsylvania, state lotto officials asked television stations statewide to broadcast it in the same time slot as the Powerball drawing, which airs Wednesdays and Saturdays.
Instead of squeezing the Mega Millions into the familiar 10:59 p.m. time slot Tuesdays and Fridays, Pennsylvania Lottery officials permitted stations to air the drawings later in their nightly newscasts.
"To make it consistent, we asked if they could just have them both at the same time of night so people know four days a week that it will be at this time and at this channel," said Veronica Sinclair-Anderson, a lottery spokeswoman. "People like consistency."
That means the live drawings for both games are recorded at 10:59 p.m. then broadcast at 11:22 p.m. in Pittsburgh; 11:20 p.m. in the Harrisburg, Johnstown, Altoona and Erie areas; 11:25 p.m. in Philadelphia and 11 p.m. in Wilkes-Barre and Scranton.
"Even 11 p.m. is too late, so 11:22 is way too late for me," said lottery player Myra Rasul of Brighton Heights.
Rasul, 42, bought Powerball tickets Wednesday at Alex's Ice Cream on East Ohio Street in the North Side. She and two dozen of her co-workers at a breast cancer research nonprofit often pool their money.
"We play only when it's over $100 million," she said.
Last night's Powerball jackpot was $260 million.
That's big, but far from an all-time high. The record is $365 million set in February 2006 when eight workers from a Nebraska meat-packing plant won. Sinclair-Anderson said some states don't televise Mega Millions drawings. Others, such as New Jersey, air both Powerball and Mega Millions regularly at 10:59 p.m.
Lottery players complained when the drawing time changed, but not many, said Bob Bee, director of sales at WTAE-TV, which took over airing the lottery from KDKA-TV in July 2009.
More people complained when a drawing cut off the end of a scripted television drama before the news.
One long-abandoned solution was to air a picture-in-picture box at the end of the network show. That ended after about two months.
"Real patrons of a show don't like it when you preempt it for the lottery," Bee said. "We got more complaints when we were running the double box."
WTAE normally airs the lottery drawing after its five-day weather forecast. When jackpots balloon, the station will air the drawings at the start of the newscast, said news director Alex Bongiorno.
Codell Daniels, 43, of the North Side, said he rarely checks the winning numbers on TV at night.
He usually spends $1 to $5 on tickets when the jackpot goes above $80 million. If he wins (odds are 1 in 195 million), the professional barber plans to take the annual annuity instead of the lump sum.
"They made it later?" he said. "I'll just catch them in the morning."