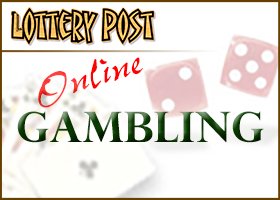 RALEIGH, N.C. — The North Carolina Senate overwhelmingly approved legislation Monday to shutter hundreds of new businesses that bill supporters argue are offering just another form of illegal video poker where people buy phone or Internet time, then play games on computer screens to win cash and prizes.
By a vote of 47-1, the chamber continued its long history of opposing video gambling, this time through electronic and computer-based devices springing up at new "sweepstakes cafes" or "business centers."
North Carolina Senate leaders, sheriffs and Christian groups say the sweepstakes games are an end-run around the state's 2006 video poker ban. A series of pending court cases where the illegality of the machines has been questioned has led to the new law attempting to tighten the ban.
The number of such locations statewide has soared in recent months to about 600, according to Sen. Josh Stein, D-Wake, who is shepherding the bill through the Senate.
The state needs to "make crystal clear once and for all that running an Internet sweepstakes casino violates North Carolina laws," Stein said. He added that they are "popping up in strip malls, targeting low-income communities across our state."
Computer software designers and parlor operators who stand to lose a lot of money with a complete ban argue it would eliminate thousands of jobs and is no different than the North Carolina Education Lottery.
They cite an analysis by the N.C. lottery that found the state could generate $576 million annually if lawmakers legalize video poker machines again and regulate them heavily. Players and other game supporters blitzed senators with e-mails urging them to fight the ban.
"If the lawmakers really want to clean up the video gaming business, then they need to regulate it. We are asking for state oversight," William Thevaos, president of the Entertainment Group of North Carolina, said in a prepared statement. The group consists largely of amusement machine owners. "We can set aside funds just like the lottery to promote gambling addiction hot lines. We want to be proactive and help those who need help."
The lone "no" vote came from Sen. Julia Boseman, D-New Hanover, who has introduced a bill that would put video poker under the lottery's supervision.
"I'm not supporting these standalone sweepstakes parlors" but only want to regulate them to create revenues for the public schools, she said.
But Stein and others said the General Assembly made a policy decision to allow gambling only through the lottery in 2005. He said the video-poker "sweepstakes" games encourage rapid gambling compared to scratch-off and nightly numbers games. Lawmakers read e-mails from constituents who begged for the games to be eliminated.
The sweepstakes parlor jobs aren't the kind of high-paying jobs North Carolina residents need in the 21st century, said Sen. Joe Sam Queen, D-Haywood. "This scourge in our community erodes those dreams and those opportunities," Queen said. "This is a predatory industry that preys on citizens' weaknesses."
The bill will now return to the House, where its future is uncertain because Democrats are divided on the issue. Some want to tax video poker and others want to wait until the courts resolve the issue.
House Speaker Joe Hackney, D-Orange, said after the Senate vote he personally favors the ban and expects a committee to recommend whether the full chamber should approve the bill. Gov. Beverly Perdue would be asked to sign the bill into law.
Arcade games and marketing games by soft-drink companies and other retailers that require the consumer to type in a code at a company's website would remain legal under the legislation, Stein said.