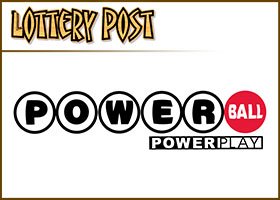 A year ago, William Shanteau and his 13 co-workers at a Detroit auto plant were worried their jobs could be gone at any moment.
Now they're all millionaires after winning a share of last week's $96.9 million Powerball drawing.
Most of the group from the paint shop at a Chrysler plant that makes Jeep Grand Cherokees plans to keep working, Shanteau said Thursday after working a 12-hour shift.
"It's like family," he said, adding that at least two of the jackpot winners plan to retire, and he wouldn't mind leaving early down the road.
For now, it seems most jobs at the Jefferson North plant are secure -- not that it matters much for the lucky 14 -- after Chrysler said in May it would add about 1,100 jobs to build the new Grand Cherokee.
Shanteau, 46, showed up two hours late for a news conference Thursday in his hometown of Curtice, Ohio, which is just outside Toledo, because he had to work overtime. He drove up in a new red Corvette and received an oversized check.
He said the group has been pooling its money for lottery tickets for almost two years, and he joined it about six months ago. The others, who all live Michigan, have stayed out of the spotlight.
Shanteau bought the lucky ticket, one of two winners. The other winner was sold in Montana and will be shared by two health care co-workers.
The autoworkers claimed their prize Monday and chose to take a lump-sum cash payment, worth about $25.1 million. After taxes, each autoworker gets $1.2 million.
Shanteau, who's a regular lottery player, won a $100,000 jackpot about six years ago.
He said he was laid off for about a year in the early 1990s and has been making cars for 27 years. He now wants to buy his wife a Jeep and pay for new American flags for his hometown.
"That's it," he said, looking over at his new Corvette. "I've got my dream."
(Click to display in gallery)
(Click to display full-size in gallery)