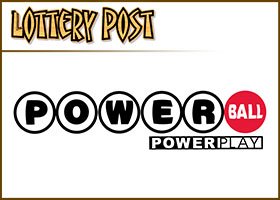 By Kate Northrop
A 78-member lottery group consisting of nurses, doctors, and other emergency room personnel from Traverse City, Michigan have claimed a $1 million Powerball prize.
On Thursday, the Michigan Lottery held a press event to award "The Heroes to Zeroooos Lottery Club" with their $1 million Powerball prize after they matched all five white balls in the Oct. 31, 2022 drawing.
According to lottery club coordinator, Bernard Bossert Jr., the club has been buying tickets for about seven years. This is also the largest prize they have ever won to-date — the previous record for the club was $200 in a single drawing.
"The Heroes to Zeroooos lottery club started several years ago," Bossert Jr. told the Michigan Lottery. "There are about 65 members who consistently play, but anyone can throw in money whenever they choose. I created a Facebook page for the club where I post who contributed for the drawing and then the results the morning after each drawing."
Bossert Jr. was the one to buy the winning ticket at a CVS Pharmacy on West Front Street in Traverse City. It held the winning white ball numbers 13, 19, 36, 39, and 59 but not the Powerball number 13.
At about 4:30am, the group leader sat down to check the club's lottery ticket. As he noticed that each number started to match the drawn ones one by one, he was overcome with surprise.
"I kind of just stopped and grabbed the table for a second and thought, 'Oh my gosh. People are going to be over the moon with this.'"
And over the moon they were. From Disney cruises to credit card debt to wedding plans, everyone in the group was delighted to find out that they would be able to put a nice sum of money toward something important in their life. One of the group members even mentioned that she'd be able to buy a new couch since her one-year-old puppy destroyed her old one.
The lottery group buzzed with a mixture of disbelief, shock, and pure joy when Bossert Jr. shared an article to the Facebook group about a winning ticket being sold in Traverse City. After letting the rumors stir for a bit and having several members reach out to him asking if it was the club that had won, he finally shared the news.
Club member Michaela Coffia recalled the moment she found out the lottery win was real.
"When [my co-worker] texted me, I honestly thought she was joking [about the win], and then I texted Bernard, our leader, and he sent me a little meme from Austin Powers that has the guy going, 'a million dollars' or something like that," Coffia laughed. "That's how I found out that we won. I was excited!"
The group was presented with their individual checks at MiddleCoast Brewing on East State Street in Traverse City, with each member receiving about $12,800.
"Everyone in our club is ecstatic," Bossert Jr. said. "This prize is a nice bonus for all of us around the holidays."
The Powerball jackpot currently sits at $325 million for the next drawing on Sat., Jan 7 at 10:59pm EST.
Powerball lottery results are published within minutes of the drawing at USA Mega (www.usamega.com). The USA Mega Web site provides lottery players in-depth information about the United States's two biggest multi-state lottery games, Powerball and Mega Millions.
(Click to display full-size in gallery)