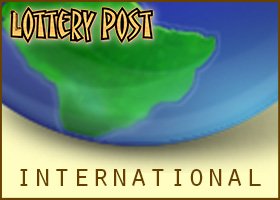 A four-week-old Lotto ticket survived a trip through the washing machine to net $250,000 for its Christchurch, New Zealand, owner.
The ticket bought at Pak'n'Save in Moorhouse for the July 9 Lotto draw shared the First Division prize with tickets bought in Auckland, Waitakere and Hastings.
The winner, who wants to stay anonymous, said he found the ticket last weekend after he washed an old pair of jeans.
"I went through the wet pockets and realised I had washed a Lotto ticket in the jeans.
"I figured it wouldn't be worth anything but I was heading to Countdown to buy my tea and thought I'd check it anyway.
"It wouldn't read in the self check scanner so I took it to the counter and the Lotto lady told me I had won $250,000,"
The winner says he's just been 'getting by' in the earthquake devastated city since February.
"I couldn't even remember where or when I had bought the ticket and I'm so glad it survived the washing machine."
Thanks to myturn for the tip.