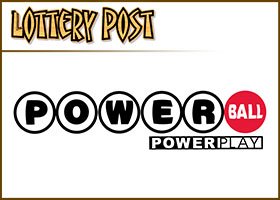 Winners haven't decided if they will go public
An Abingdon, Maryland, couple has stepped forward to claim the first Powerball jackpot sold in Maryland, a state lottery spokesperson confirmed Tuesday.
The lucky winners of the $108.8 million jackpot have not been publicly identified, however.
The Sept. 7 drawing showed that the winning ticket, with numbers of 3, 5, 18, 27, 54 and Powerball number 13, was sold at the Abingdon Wine World, at 406-A Constant Friendship Blvd, making it the first winning Powerball jackpot ticket sold in Maryland.
(See Maryland has its first Powerball lottery jackpot winner, Lottery Post, Sept. 8, 2011.)
At the time, according to Lottery Communications Director Carole Everett, the organization did not know who had purchased the winning ticket of the $108.8 million jackpot.
Since then, an Abingdon couple has presented the winning ticket, but has not decided if they will release their names to the public, Everett said.
"We are hoping to get an answer soon and are, of course, hoping they agree to publicity," Everett wrote in an e-mail.
With this win, the couple will have two options, the $108.8 million annuity option that will start paying out approximately $1.2 million per year, and increase the payout each year for 29 years, until the 30th payment of approximately $4 million. Or, they can take the lump-sum cash option of approximately $43 million. Both payout options are after federal and state taxes are withheld.
(Detailed after-tax payout information for both the annuity payout schedule and cash option is presented courtesy of USA Mega.)
Wine World, which sold the winning ticket, will receive a $25,000 commission.
The chances of winning the multi-state Powerball jackpot, Everett said last week, are 195 million to 1.
Although this is Maryland's first big Powerball win, Everett did write there had been several notable multi-state Mega Millions jackpot wins in Maryland, including $183 million in Baltimore County in 2003 and $109 million in Montgomery County in 2004.