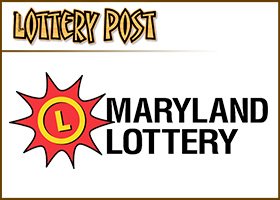 Includes video report
ANNE ARUNDEL, Md. — Many of us have had the dream. We've imagined what it would be like to have a winning lottery ticket in hand.
A Maryland woman thought she was getting just a little taste of that dream. But it turned out it was all a mistake.
You see, Donna Allen loves to play the lottery. She checks the numbers right after the drawing.
"Saturday night, just like any other night, I checked at ten after 8pm and it said 4157," says Allen.
It appeared she had a winning ticket for Maryland's Pick 4. Allen and her husband have both been out of work, so this win felt good.
"Like the whole world was off my shoulders," says Allen.
Immediately she thought of how she would spend the $2,600.
"I said 'Oh, my God. That's our mortgage payment. That's the electric bill. That's the water bill'," says Allen.
Her stress lifted and she says she "went to sleep with a smile on my face."
But she awoke from the dream rather abruptly.
"I woke up Sunday morning and I had bought a Powerball ticket. I went back on the computer to see if I had won that and I glanced up at the computer and it said 3-5-7-4."
"I said, 'that's not the number'," says Allen. So she went outside and got the newspaper.
Her numbers were there. She thought: "I'm good. It's in the paper."
A lottery employee told her they had accidentally put the incorrect numbers on their website. She picked 4157. The correct numbers were 3574.
The lottery blames "human error" for the website mistake and told Allen: "You're the only person who's called. I said 'Well, good. Then it's not gonna cost you that much to honor the ticket'," says Allen.
A Maryland Lottery spokeswoman told Fox 5: "We apologize. It does occasionally happen. It was five minutes, not five days. It was very, very quickly corrected." Allen thinks they should honor her ticket.
"The lottery basically thrives on the backs of people who are hopeless. We're looking for that little bit of luck to help us with those bills or whatever. When you get a windfall like this it's really a big thing," says Allen. A really big thing — until it isn't!